When buying a new copier for your business, you have to take several factors into consideration. These factors are dependent on how fast you need the copier to be and how often you plan to use it. You will choose between a new and a used copier, whether to buy or lease, and between different types which is conditioned by the size of your business and field of work.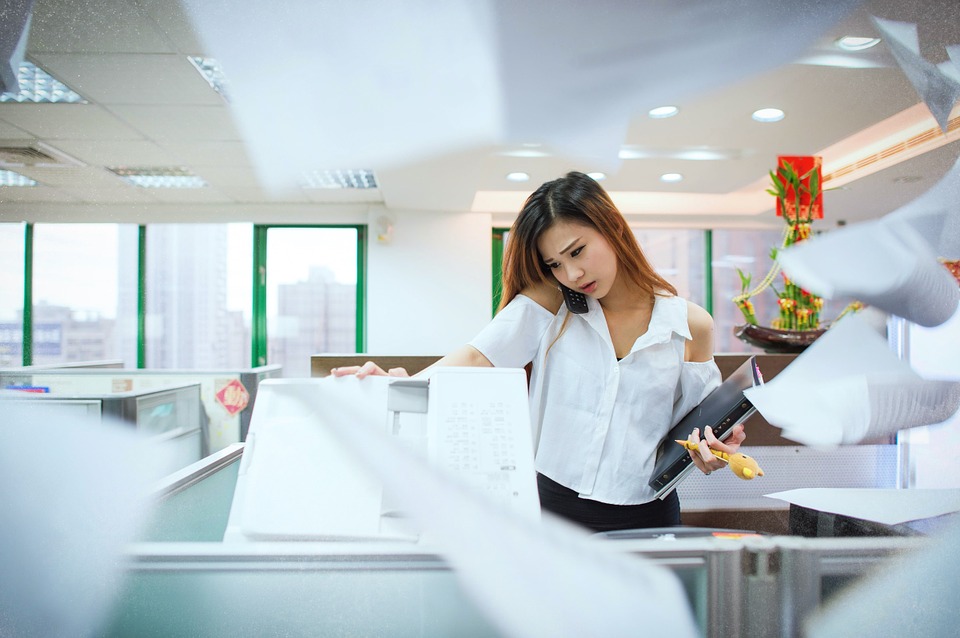 A study, which was conducted by a major copier manufacturer, evaluated that it is possible to save around $9,200 dollars by owning a copier instead of outsourcing. Evidently, you will save a significant amount of money by, or more precisely, around $1.2 per page.
Buying a Brand New Copier or a Used One
Considering the improved performance of new technology and the fact that it is difficult to buy parts and toners for the old machines, buying a new copier is definitely the way to go, if you plan to use it often. You will also lose money with a used copier, because it will probably require repairs and maintenance, and most often there is no warranty for such devices. So, if it breaks down your business will also lose money because of the wasted time.
But, if you intend to use the copier from time to time a used machine is a better choice, as you will save money in the long run. For example, a used midrange copier will cost you between $400 and $2,000, most often around $750, while a new one costs from $2,300 up to $23,000. A used production copier is around $2,000, but the prices range from $1,700 to $17,000, and a new one is between $33,000 and $70,000 or even more.
Factors You Have to Consider
When it comes to paper volume the numbers vary from a 100 to 2,000 sheets, and as refilling a machine takes time, the more the volume the better. Print speed and copy speed are also important, print speed can be between 20 and 100 pages per minute, while scanning speed can be 120 or 220 scans per minute, depending whether the machine is simplex (single scanner) or duplex (two scanners).
Besides paper, toner is the biggest expense related to the copier. There are two types to choose from, color and monochrome, the latter being cheaper, it costs between $100 and $180 and covers around 60,000 pages. For a color machine you will need a black, cyan, yellow and magenta cartridge. There are multi-packs available for between $400 and $700, the black toner is enough for 50,000 pages and color ones for 30,000. Most likely the best option are Ricoh ink toners.
Memory is another relevant factor, most devices have internal memory, the size ranged between 256 MB and 1.5 GB for the monochrome copiers, whereas colored ones include 640 GB to 1TB of storage space. This feature enables you to reproduce documents without the need for the original, so you should get as much memory as possible.
Another Choice is Between Buying and Leasing
This is another important issue for a business owner, the choice is between tax incentives and the possibility of claiming depreciation. Basically, the choice depends on the estimated usage of the copier. What needs to be considered are seasonal increases and decreases in production, and possible business growth in the next one to three years.
So, the question is how many copies you expect to make per month. Your estimate will have to be very precise. If you go over your monthly quota, you will pay a substantial surcharge every time you print something. You will also pay a "print minimum" service fee, if you go below the agreed minimum.
In case you lease a copier for three years, with an estimated 200 copies per month, it will cost you around $1,700. Another option is to buy a copier, which can be available for from $1,500 to $3,000, if you use it to make 10,000 copies per month.