If you're serious about photography, the best place to start is with a great camera. You'll be able to snap the photos you have always dreamed of, thanks to the high-tech digital photo processing paired with the single-lens reflex setup so you can see exactly what will be in your photo. When you're shopping for a DSLR camera, there are several great options to choose from, depending on what your main goals are when you take pictures.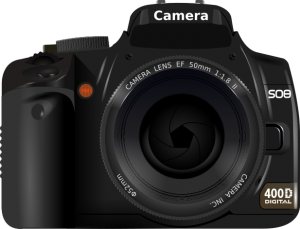 1. Canon T3i: This DSLR is perfect for anyone who is loyal to Canon's cameras and who already has one or more Canon lenses that will work with the camera. In addition to compatibility with Canon lenses, the Canon T3i can handle lenses from other brands as well. Some of its other perks include its pro-level video at an entry level price of just $600. It also has a rotating LCD display to make it easy for you to view your photos and videos right away. If you take lots of photos in low light or want to take back-to-back action shots, you may want to look into other cameras instead.
2. Nikon D5100: Just as low light is one of the Canon DSLR's weaknesses, it's actually one of the strengths of the Nikon D5100. This camera also boasts an in-camera HDR and is compatible with the world-class Nikkor lenses. If you already have a collection of these, the Nikon is an easy choice for you. You will miss out on a couple of features if you get this camera, particularly due to its limited video functions and small sensor size. However, at $600, this camera is a great buy for photographers who aren't as keen on taking video with their DSLR camera.
3. Sony Alpha SLT-A57: If you are just getting into photography, don't yet have a favorite camera brand and are willing to build up your lens collection from scratch, the Sony Alpha SLT-A57 is a great choice. Although it has a limited lens selection compared to some of the other options, it has some great features that make up for that. Namely, the camera comes with 15-point autofocus to help you get crisp shots right from the beginning. You'll also love the high ISO capability and all of the different types of memory cards the camera can accept. You'll pay a little extra for the ease of use, with a price around $700, but it's worth it for many people.
4. Panasonic Lumix DMC-GH2: If you're a trendsetter when it comes to photography, you'll love the high-end features on the Panasonic Lumix DMC-GH2. This camera uses micro-four-third lenses, which are on the cutting edge of photography. In addition, the camera shoots great video, even including Dolby Stereo audio recording to get high-quality audio with the moving images. However, be aware that the camera uses high-compression AVCHD codec for video. Some people are also dissatisfied with the touch screen interface and the steeper price of about $700.
Whether you're investing in a new DSLR camera for a photography business, to capture crisp images while you travel or just to get great photos and videos of your family, each of these cameras are strong contenders. Some of the main variables to consider are how much you care about low-light photography and whether you want high-quality videos. Once you pick your favorite, let your loved ones know it's what you want as a gift for the next special occasion, or just splurge and get it for yourself!
Joseph is a technology buff who enjoys blogging on behalf of Sears in his spare time.