With so many mobile phones on the market, it's difficult to know where to start. If you're like us, you'll want your new tablet suited right up for all the latest games. Because let's face it, we all pretend we're on our smartphones texting, or emailing, or setting ourselves reminders for that important meeting tomorrow; but in reality we're all trying to shoot the Nazi's in Frontline Commando: D-Day.
Here's a look at our top five favourite phones for gaming:
HTC One
Highly rated in the industry, the HTC One is up there with the best Android smartphones. Featuring a 4.7" HD display and Snapdragon QuadCore processor, the HTC offering provides gaming fans with a bright, realistic experience.
And of course, famed for its front facing speakers, the impressive sound quality will draw you right in as your race through the streets of Monte Carlo on the likes of Real Racing 3.
The HTC One is available from as little as £27.50 per-month.
Samsung Galaxy S4
Offering full HD and an incredibly fast processor, the Samsung Galaxy S4 is right up there with the HTC for Android gaming.
The smartphone has up to 64GB of memory and a 5 inch screen, meaning even games taking up the highest amount of space needn't be a bother.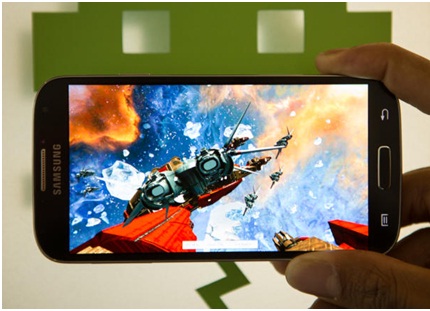 With its touch screen even operable whilst wearing gloves, it means your Football Manager 2014 can stay on even on those cold walks home from the train station.
Available from selected retailers at £27 per month, it's a snip for all you mobile gamers.
Sony Xperia Z1
With the world's sharpest 5" display, the Sony Xperia Z1 brings out the best in games, whether that be an all-out shoot 'em up or the many excellent slots on the Money Gaming app.
With a QuadCore 1.5GHz processor and an Adreno 320 GPU, the Sony doesn't lag in any department, and with the ability to hook up your PlayStation controller via Bluetooth, it's one of the most exciting models on the market.
Available to purchase from £599, with contracts starting at around £30 per month.
LG Optimus L9
A mid-range touchscreen device, the Optimus L9 was released last year and has an amazing gameplay for its price range. For those wanting a phone more for its gameplay this is for you.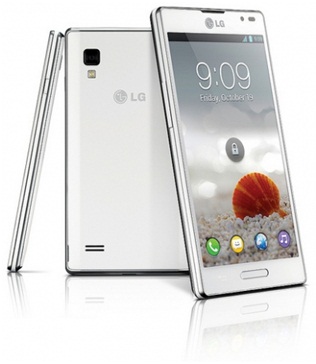 Priced at around the £160 mark, pay as you go, the phone has a sharp resolution of 480×854 pixels and comes with a 1GHz single-core processor.
Nexus 4
With its fast 1.5GHz qualcomm Snapdragon processor, the Nexus another of Android's gaming gems. Compared to others in its price range, its gameplay blows them out of the water like a sunken ship in Battleship Pro.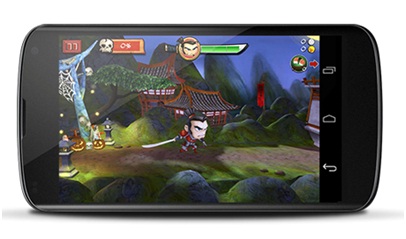 Available from around £27 per month, it's not as powerful as the HTC but, with its 4.7" multi-touch LCD display and 8GB memory, it's still right up there.