It's been a while since Apple launched the new MacBook Pro with Touch Bar in India. So now that the initial euphoria that comes with owning a MacBook Pro has faded away, we look at their proper review the newest member of the MacBook series.
Touch Bar
In my opinion, a laptop shouldn't be judged by its looks, but rather on its usefulness. I never had much use of the function keys, except for pause/play toggling and adjusting of volume, I would say that using, that the experience of virtual keys (Touch Bar) on the new MacBook Pro hasn't revolutionised the experience for me.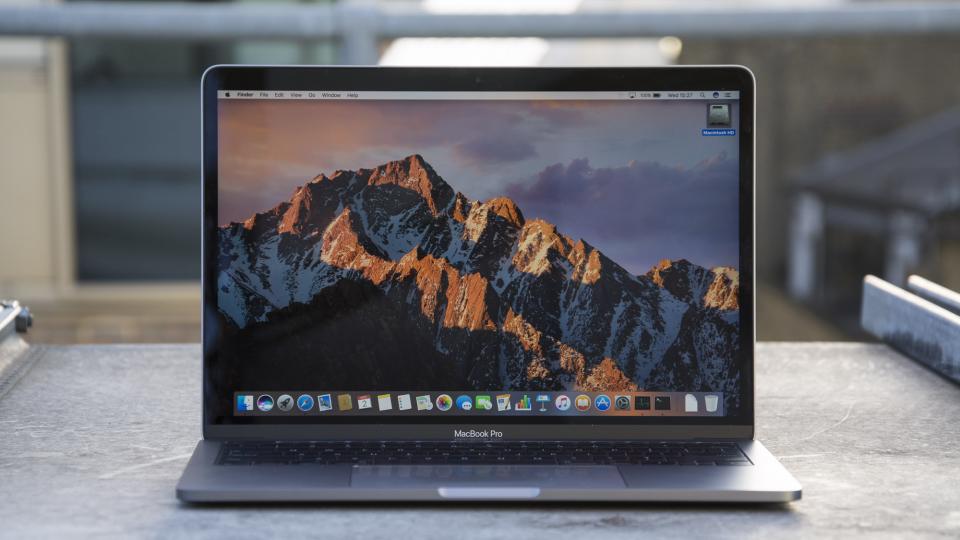 The dynamic nature of the Touch Bar is enjoyable. The use of the Touch Bar varies based on how individual apps take advantage of it. Also, not every app offer customization yet. For example, the iMovie hardly uses the Touch Bar and the ways in which the GarageBand app uses it may not be considered useful.
However, the Touch Bar in Photos and QuickTime is very lovable. Touch Bar also does an excellent job by helping to access the features that are hard to discover, like the Tap back on Messages with MacOS Sierra.
For customization options, which makes Touch Bar very useful, the Touch Bar is much useful in Safari and Mail which have OK default setups by default. However, in using the Touch Bar with Safari, tabs that are open appear as thumbnail previews that can be scrubbed through, but pinned tabs which are probably the most important are left out.
The Touch ID
It's great having the Touch ID on the Mac. The right index finger can comfortably be used for the Touch ID. I think it's smart that Apple integrated the finger sensors into already existing places instead of creating view areas that will only operate through the Touch ID.
Using a passcode or entering a secure password is very easy to the Touch ID. Touch ID finally gets rid of the trouble of always having to enter the passcode. It is also easier than auto-lock using Apple Watch which always generates a tap or sends an alert (with sound) every time it is used.
It must be noted that there are cases where the MacOS insists on you using passwords than Touch ID. An example of such cases as after a reboot. I am okay with a reboot, but I can't say why they insist on entering passwords in certain other scenarios as well.
Ports
This a major problem for most people. Apple has removed all ports, including SD card reader, and given only 4 USB C ports. It is a big nuisance, and the only solution is the expensive and irritating dongles. Even the iconic MagSafe connector is gone.
Keyboard
I do like the new keyboard MacBook Pro style than the previous one. The only complaint I have is that on the Command, Return, and Capslock key, the backlighting behind key is clearly uneven. This same issue also happened with the 12″ MacBook last year and had yet not been fixed by Apple on the new MacBook Pros.
Trackpad
The big trackpad feels very nice. It's almost double the size of previous models, and it's a welcome change. The sound, however, is one thing I dislike about it. The sound it makes when clicking is a bit annoying; I wish there could be a silent clicking option.
Performance
The performance is on par with last generation MacBooks, which isn't necessarily a bad thing. Yes, I would have liked to see better processor and graphics, especially at such a high price point, but I can make my peace with it. In other words, you won't be disappointed by the performance, but then, you won't be blown away either.
Other Points
Apple assures about 10 hours of battery life, but that has not been the case with my experience. I hope there is battery life improvement in the future through software updates. I also have issues with the heat produced when I use the MacBook on my lap.
In conclusion, I would say that the new MacBook Pro feels like a generation one product. It has its flaws and limitations, but it's still a pretty good device. As it's a new device, there are no discounts on the MacBook Pro in Apple Stores or online stores in India, and it's a very expensive machine. So buy it only if you have to have the latest, otherwise, wait it out a couple of years.
Author Bio
The Editor-in- Chief & Digital Strategist at Applesutra. When he isn't busy devouring Apple blogs & podcasts, Varun spends his time following tennis (Vamos Rafa!), watching movies (superhero or super scary) or reading books (Audible/Kindle/old school).