The main feature of this laptop is how it looks. The laptop is spectacular and stunning. Compared to its ultra slim competitors, this laptop is ahead. The weight of the series 9 is 1.2 Kg only. This makes it lighter when compared to a Mac book. It is also thinner. It is a very strong laptop and there is no flex in any keyboard or lid part.
Inside the laptop the processor is Intel Core i5 2467M, and provides the capacity to multitask and run applications, meaning there is no reason it can't be put to use as a primary machine. Its RAM is 4GB and SSD drive that is 128 GB which is the standard for ultraportable and ultra books. This boosts its performance in a big way and the series 9 takes a very short time to start.
SCREEN
The screen is excellent, is 13 inches and comes with a resolution that is 1600*900.Its TFT coating which is glossy means that even under direct sunlight, one can use it comfortably, because it remains super bright and pin sharp. Movies look great and have vibrant colours, but compared to other laptops which are media dedicated blacks are not very dark. This laptop is recommended for a person who makes a lot of travel, or just for watching TV shows by the bedside.
PERFORMANCE
when lab tests were conducted on this laptop, tests on processor showed that that the power of its processor which is Intel core i5 was the same as that of other ultra books, that are bigger and uglier. When it comes to this laptop one can in a very easy way edit pictures, multitask ones favorite programs and not test the chips limit.
For those who do not want to be too technical, power on-board is enough. This will help in keeping a HD movie seamless and smooth and also enable you to use such programs as photo shop element, especially for those who do not want to be too technical.
BATTERY
The battery of this nice laptop is its undoing. You would expect that a laptop that size to have a battery that will last for a very longtime. Unfortunately when it comes to this laptop, this is not the case.
When put under test the battery of series 9 went for 172 minutes. When equated to light use, it comes to 5 hours. It rival Asuz Zenbook UX31 Performed far much better. It clocked a total of 231 minutes. When put under the same conditions, macBook Air managed to clock 205 minutes. This shows that there is a lot that need to be done when it comes to its battery, so that it can last longer.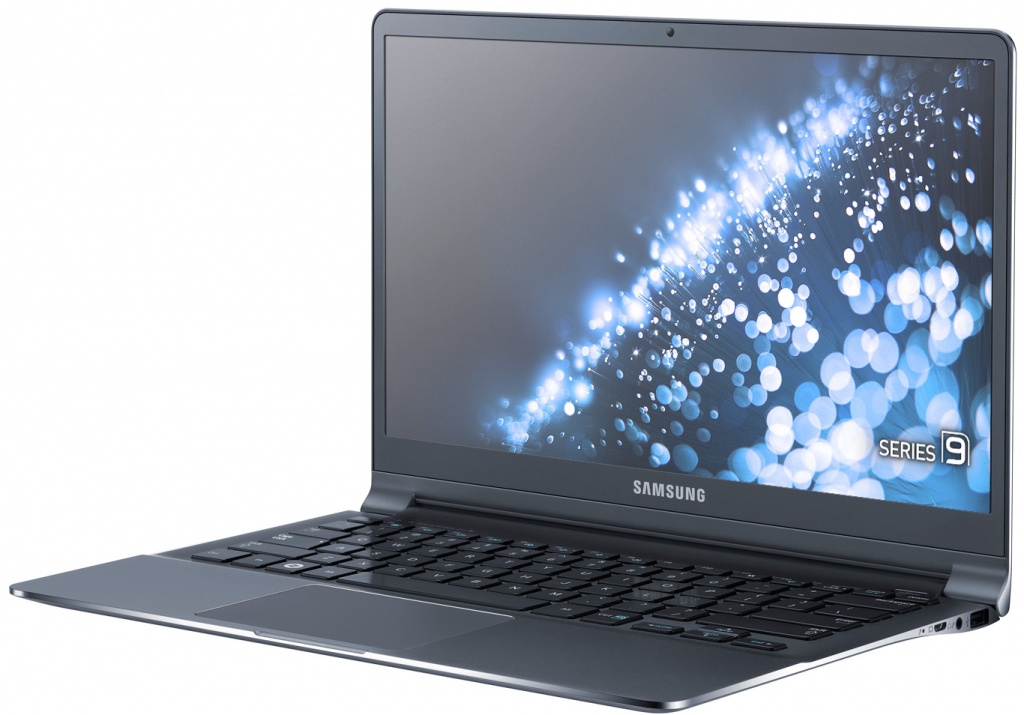 CONCLUSION
Samsung series 9 900x3b is a laptop that will resonate very well to those who are style conscious. This is due to its size and appearance. It looks trendy and very stylish. On the other hand when it comes to those who are sensitive to how long a laptop keeps power; it will be at a very big disadvantage. This is because when it comes to keeping power its performance is dismal. To make it more competitive its manufactures should improve on that. Another area where it has shortcomings is in graphic performance. This was as a result of trying to make it the thinnest laptop possible. In its bid to make it very thin graphic performance became a casualty.
The last laptop that is so easy to love and covet to be made was the Mac Book Air. That is the only laptop that can be said to have come close to series 9. It is a few manufacturers who can be able to match the quality engineering and desirability of this computer. Despite its shortcomings, it is a laptop that has been rated very highly.