Among the number of companies trying to make a name in the computer and laptop industry, Dell has surely made a resounding hurrah as for being renowned for the quality and innovation incorporated into all their products. The combination of these two makes Dell laptops top of the line and unique. These laptops are fit and able to cope with the differences of household, school and office needs provided with their unique and all-around features. Dell also offers design-your-own laptop for a more personalized and customized laptop.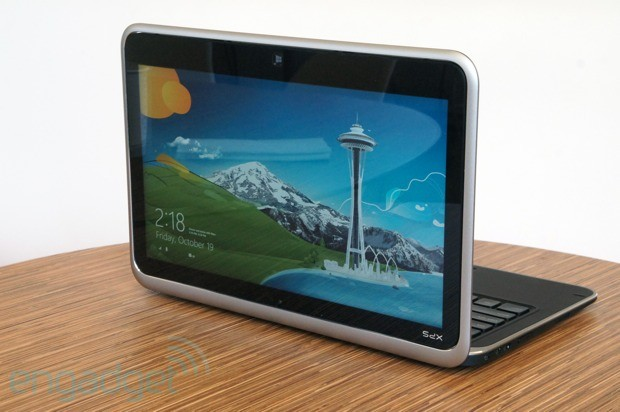 Dell exterior design
Dell laptops are designed with TN + Film matrixes monitors with low prices. Their exterior designs of laptops are, original and unique. Monitors are also designed to look sleek and elegant. Screens can be easily adjusted depending on specifications of the user. In addition, Dell religiously abides their social responsibility by incorporating their products recyclability and preservation of environment by using of non-harmful materials in some of their products. Dell collaborates with their Asset resale and recycling partners to know what features and materials might they use to make recycling much easier. In fact, Dell's XPS 13 Ultraboook uses polymer –reinforced carbon fibers. This makes the laptop lighter and cooler than the ordinary. That material however still needs confirmation from EPEAT's criteria for recyclability. Nonetheless, this Dell innovation has slowly kicked out from the industry some brands which lack the recyclability, reliability and affordability.
Dell design studio
Dell Design Studio offers buyers and users to further fit the laptop they bought with their preferences by allowing them to customize their dell laptop covers. These dell laptops include Inspiron Mini 10, Studio 15 or Studio 17. This somewhat virtual gallery of themes enables the users to browse and carefully choose the perfect theme for their personality. The studio has features in applying the design, movable viewing angles; zoom in and out capabilities, and even have the artist's inspiration for every theme.  Like an image? Fortunately, you can like or share in Facebook, Twitter, Myspace and Digg the images you find interesting from the studio. The first launching of Dell Design Studio sold out within a week.
Dell battery life
From among the array of laptop brands, Dell batteries for laptops are the only ones specifically made to ensure optimal safety and performance.  Some Dell laptops also have "battery slices" wherein the battery is attached at the bottom part of the system. This enables the laptop to have an additional runtime. These batteries also designed to stop using the charger when the batteries are fully charged.
Design your own Dell laptop
Dell not only provides their costumers needs but their wants as well! Dell allows the customer to create and design their laptop through the dell web site and then order it online. This creative offer allows all kinds of users to specifically suit their varied preferences. One user may prefer higher speed and graphic capabilities than another. All these can be easily found in their Dell website. With just a few clicks away, you can have a laptop that definitely is your own.
Conclusion
Dell absolutely provides the best mixture and balance between high quality and innovation in their laptops.  Above which is a difficult find in the entire computer industry. Designing and building your own laptop also makes Dell one of the leading brands. This service is pretty much what the users are looking for.  Given the advancement in technology, users want to keep up with the development and Dell has provided them an outlet to be up to date, more efficient and more convenient. Dell laptops are perfectly tailor-made for you.
Author Bio
Sarah Thomas is a seasoned writer with decades of experience writing articles of various niches. Her latest articles are about different types of laptops patronized by the current market such as Apple and Dell Laptops. She has been helping a lot of people through her informative writing.