In today's digital world education is less about books and more about making PowerPoint presentations or perhaps even coding. That's why laptops are an absolute essential for anyone in high school these days. But students often find themselves surrounded by a lot of options. It is normal to get confused when it comes to finding good laptops for high school students?
Especially after the lockdown, students spend more and more time studying on their laptops or tablets. The hybrid model for schools means that any student without a working laptop will definitely be left behind in class.
Things To Look For in The Laptop:
But when looking for laptops suiting the needs of high school students, there are some areas where you need to compromise to stay within budget while other specifications such as weight, size, and battery life need to be ideal for portability and everyday work.
Don't forget to make sure that the laptop you're going for fits in your school bag and won't make it unbearably heavy. Our recommendation is to go for a lightweight, slim model that is robust at the same time.
Have a look at what's on our list of things to look for in a laptop for high schoolers:
· Price
Of course, students won't be buying these laptops from their own pocket, and even if they are they should look for an affordable option. If your parents are willing to spend a whopping 1000 dollars on your laptop, then go for it. However, we'd recommend you go for something much more simpler and basic.
· Storage
E-books, research papers, assignments, recorded lectures, and other files. These are all the things your laptop should easily contain without running out of storage.
· Performance
The battery life is more important than you'd think. You could be going to a café for a group study or taking your laptop to a classroom, or a friend's place. Carrying a charger at all times can be annoying and so is looking for a power socket everywhere you go. So why not just go for a laptop that has a long-lasting battery?
1. The Microsoft Surface Go 2
This one is widely considered the right laptop for high school students. Weighing just over 1 pound, it has a touchscreen of 10.5 inches and a battery life of 10 hours to last you through an entire day in school. Other than that, it has built-in wifi and all other basic specifications a standard laptop does. It goes for $500.00 today.
2. The Acer Chromebook Spin 311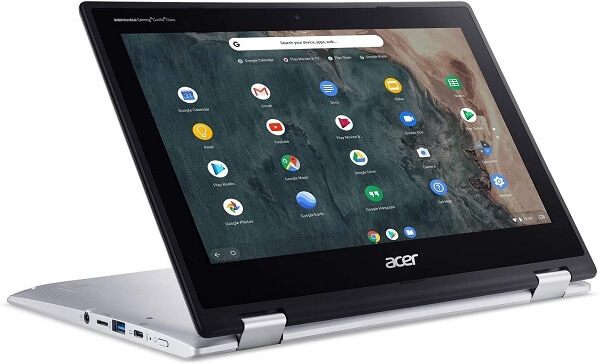 The Acer Spin 311 is also a great pick, the biggest plus of it being that it runs on Chrome OS. It has wide support for google classrooms and other google apps students use. It is a convertible laptop, so it is very convenient to use and travel with. The 11.6-inch display is also perfect for studying from a laptop screen and can last you up to 10 hours of battery life. You can buy the Fast Acer Chromebook for just $341.00 today
3. Lenovo IdeaPad Flex
This one's a great blend between a notebook, laptop, and tablet. It is a convertible as well and you can quickly turn it into a tablet. With a large 14-inch display, fingerprint sensor, and quality Dolby speakers, this laptop has surely got all your student needs covered. With 10 hours of battery life, the Lenovo Idea Pad Flex is really a strong contender.
4. Macbook Pro 16-Inch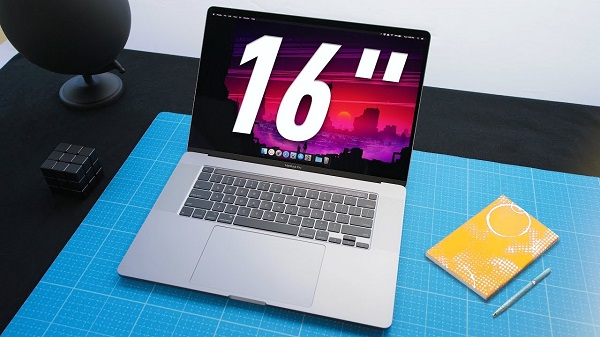 MacBook Pro, although very expensive as compared to all other laptops for high school students this laptop is essential for creative life, with an extremely fast processor which is great for students. The display is second to none and the battery life also supports you well throughout the day. If you have a little of $2000 to spend on a laptop, there is none better than this MacBook Pro.
The best thing about this laptop is its durability. If you're careful enough, you might not need to spend any more money on laptops for the next 5-8 years even!
5. HP Envy x360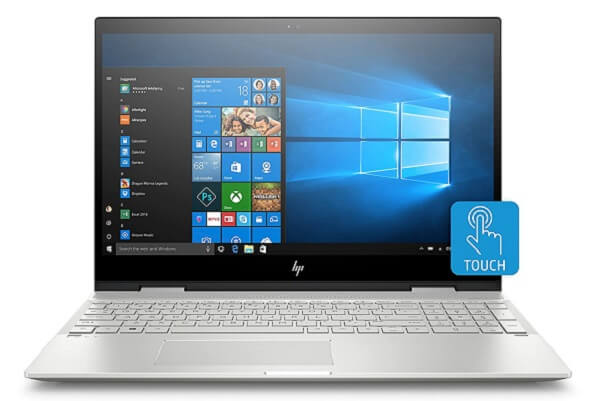 Although number four on the list, this laptop has got some great reviews too. Thankfully, this machine won't leave you with no pocket money for the next few months. It is quite affordable, starting at just $699. The vibrant visuals and fast operating systems are ideal for students. The screen is 13.3 inches and can be rotated back 360 degrees. However, there a reason why it's listed last. This laptop does not have the highest storage. The base storage is 128GB only.
But before you buy any one of these laptops make sure it serves your purpose. Go for the laptop that has all three components we have listed above. No matter which laptop you go for, they can last a long time if you act responsibly and take proper care of it.