I am currently reading Steve Jobs' biography; whilst it paints many aspects of his personality in a less than flattering light, he was innovative, artistic, and perfectionistic. I do not believe Mr Jobs would have allowed the ipad mini to be released in its current form; it has sold extremely well, but would have sold many more units if it didn't come across as a beta version with an old A5 processor and 163 ppi screen.
I bought a second hand Galaxy tab7.7 3g from ebay, as I refused to pay out good money for a product that was ready to be updated before it had even been released. The Tab7.7 has a super AMOLED screen that not only has a higher resolution than the mini, but the colors are totally eye popping. It has a micro SD slot too. The Tab 7.7 is closer to what the ipad mini should have been but wasn't. No wonder Apple tried to block its sale with a massive law suit in 2011.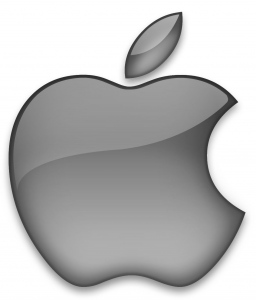 Also, I have noticed the ipad fourth generation (which I also own) has been beset with retina screen problems, namely an uneven tint, which mine suffers from (very distracting when reading e books), and also others have dead pixels, showing quality control is slipping. I did not expect a green/pink tinted screen on a £479 device. Full marks for the current CEO dealing with the factory working conditions, but I think Apple have lost their edge in terms of design and quality.
Like all before it Apple has just gotten too big, and, when you get too big you start taking the piss out of all those smaller than you….. who in turn will then start thinking no wonder iTunes is free, it is bloody awful.
There is basically not much left in the field of innovation at this moment in time. The next "big thing" will be implanted computing – "wet links" into our brains – but that is probably 20 years off, minimum.
The combination of intentionally failing apps in an attempt to convince you to upgrade, teamed with shockingly shit EE switch over from orange, and 4G transfer using an overwhelming amount of data (queue people trying to tell me that somehow what was previously more than enough data of 3G for a month, now disappearing in 3 DAYS does NOT mean that it uses more data and is all my fault …..I'm sorry, but my personal experience would suggest this is utter bollocks!)..all in all I've been left me rather peed off with Apple concept at the moment.
I know companies design products to actively rip you off, but the fact they don't even try to mask the fact they've consciously doing it is boadering on offensive!
I bought an iMac back in the day because my mate, a super apple fan of the highest order, convinced me it would be a great machine to do music on.
I soon realised that i needed to buy an Airport Card where a PC would get me straight online with a £19 modem. Cubase was sluggish as hell vs the PC version. Garageband was a joke. Sure it's good for beginners but anyone that compares it to Logic or Cubase is having a laugh.
The lack of Flash, the cartoony, slow OS, the added expense for literally anything… ugh. I dont know why so many people flock to their products?
People pay like £300 for a s0dding iPod / iTouch. Then they spend the next 2 years playing the same MP3 files i play on my £39 MP3 player.
It's true that Apple have done some amazing stuff for the Tech world. But to pretend they're as innovative as they used to be, is to pretend that Franz Ferdinand are THE MOST IMPORTANT BAND IN BRITAIN. or some $hit. It's like "Dude, that was years ago. Catch up."
The thing that actually ruined them for me was my mate sobbing that he had to build his iTunes collection all over again because Apple wouldn't let him import his old library. Total Con. For a £300 iPod, to then pay a further £100 or £200 replacing your favourites is outrageous. Especially if you make your own music, remixes or whatever as i suspect a lot of the Apple hipster community probably do.
Guest post by Bob, a writer at http://www.badcreditmobiles.co