As for how important it is that backup our import items (documents, pictures, videos, applications, etc), I'm not going to talk more. Most of us have lost something. The time we find that we have lost it forever, especially if it's something we value, we feel great pain and blame ourselves for not give it our best protection. Things are more valuable when we lost them, so as computer data. Therefore, we must protect our computer data from accidents (virus attack, physical disk damage, wrong operations, etc). Besides trying to recover lost data back passively, we can actively give them a double insurance – back them all up!
Windows Backup and Recovery
It is sure that Microsoft has also realized the importance of backup and recovery work, especially system backup and restore. Therefore, it snaps in this function into its self-contained tool box.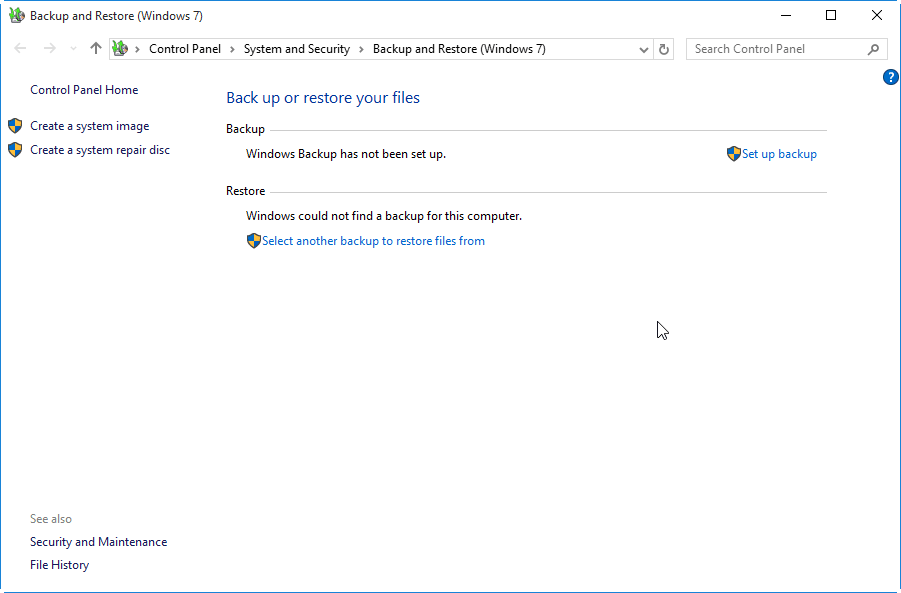 WBadmin Command Line Backup and Recovery
WBadmin is a command line form of Windows backup and recovery function. By input the relative order of a certain operation, we can achieve our object in one step. For example, if we want to backup the C: drive including all critical volumes (containing operating system's state) to the E: drive no prompts, we can use this command script "WBadmin start backup -backupTarget:E: -include:C: -quiet-allcritical".

Note: First of all, we should choose a command line platform (PowerShell or Command Prompt) to carry on the WBadmin order. Here, PowerShell is selected.
FREE AOMEI Backupper Standard
Neither Windows Backup and Recovery nor WBadmin command line is the best free backup software, for they have limitations and deficiencies which are avoided by other third-party software. AOMEI Backupper Standard is one of such third-party tools. Besides system backup and restoration, it can also backup and restore files/folders, partitions, hard disks; clone system, disk, and partition to another place; create bootable media to boot up system failed computer, etc. What is special is that like Windows, it has its own command line to do backup, restoration and clone work.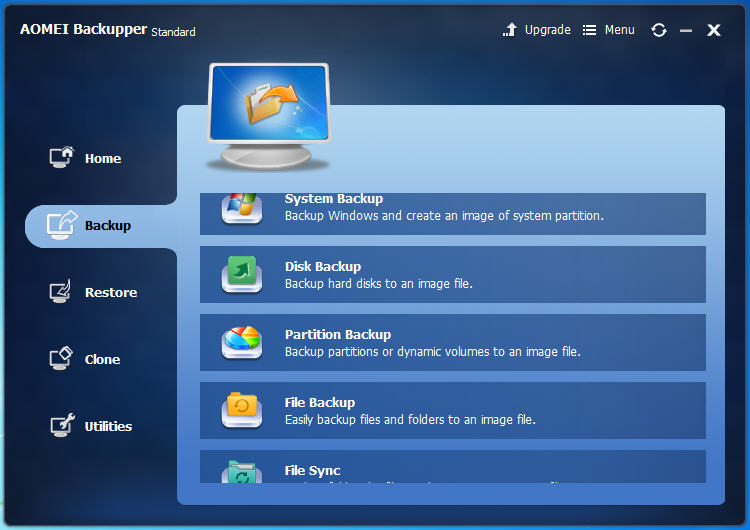 As Windows 10 disk cloning software free, AOMEI Backupper Standard can make an exact copy of your items to another safer place without data loss. Unlike backup feature, you can directly get access to the copied data without first restore backup image to another place. It supports Windows 7, 8, 8.1 and the newest Windows 10. And, the most pleasing thing is that it is FREE OF CHARGE! With intuitive interface and easy steps, we can make full use of it for protecting our computer from unreasonable loss.
Tip: Free Standard Edition of AOMEI Backupper can satisfy most common users' needs. Yet, if you are a technician, you can buy AOMEI Backupper Technician and use it to provide charged technical services to your own clients; if you want to do Windows sever backup, please purchase its Server Edition!