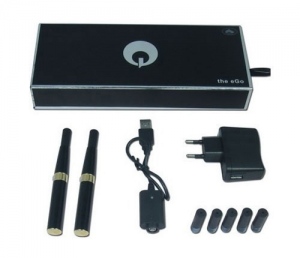 The electronic cigarette is the first step to a healthier lifestyle. More and more people are making the switch, and although it might be a little difficult at first, you will be happy you became a green smoker in the end. However, sometimes when you inhale vapors you get a nasty metalic taste in your mouth. This is because the atomizer or the cartridge is dirty. If you want to experience good quality vapors a long time, you should take proper care of your components. We will tell you how.
Why is it important to clean the cartridge?
One of the best things about electronic cigarettes is the fact that you can easily change the flavors. However, if you want to truly enjoy the aromas that you are using, proprer maintanance is important. In other words, if you clean the cartridge regularly you will be able to pour the e-liquid directly in it, without wasting money on new products.
How can we clean the cartridge?
Cleaning the cartridge is neither difficult nor time-consuming. Although there is no universal rule, the best thing you can do is to pour hot water in it, wait a couple of minutes and take out the water. The method is efficient but it doesn't garantuee success. The blucig has high-quality and ressistant cartridges, and the flavors do not harm the device.
How can we clean the atomizer?
First of all you should know that there is no absolute method of cleaning the atomizer, and although there are certain special solutions for this purpose, they are very expensive. To be completely honest, the best substances used for cleaning the atomizers, are the ones we prepare at home. For example you can put the atomizer in boiling water with vinagre for 5 minutes. This way you can eliminate any smells or flavors.
Vodka is also useful when you are trying to clean your accesories. Pour some alcohol in the atomizer, and rinse the interior with hot water. Make sure you let the atomizer dry properly before reusing. There is yet another solution: hot water and detergent. Leave the components in hot water and detergent a few minutes, then rinse with water.
Most producers might not agree with these tips, but they work. You should clean your atomizer/cartomizer and cartridge at least once a week. Moreover, you should check the battery regularly for leackage. If you take care of your personal vaporizer you will greatly increase its lifespan.