Congratulations on going after your dream of owning or expanding a business. Just getting this far, to the point where you're starting to file for licenses, permits and educate yourself about the types of workers (i.e. consultants, part-time employees) you could hire, is a commendable step forward. If you've been researching the business ownership or expansion process for a few weeks, you probably know how important it is that you infuse sufficient capital into your business.
Unless you're the heir to thousands or millions of dollars, have existing capital from another business you recently sold or another source of expendable income, you've likely come to the realization that, to fund your business expansion or start-up, you may have to seek a bank loan. Of course, you could also seek out funding from an angel investor. Either way, you'll have to build and present your bank or an investor with a solid business plan.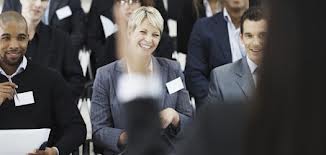 A key component of a business plan is a financial report. Profits, losses, inventory management and sales trends you yielded at a previous job or during the early days of a business you're seeking to expand are types of information to include in a financial report. Programs like NCR Silver, QuickBooks, Intuit and Sage Peachtree could track and record inventory, putting financial data at your fingertips.
Each inventory-tracking program is different. For example, iPad POS system operate off your mobile devices: iPad, iPad Touch or iPhone. It's this process that could keep you from having to travel into your office to run financial reports. Types of inventory and customer sales you could use software programs to track include direct mail sales, on-the-road sales (i.e. conventions, seminars, festivals) and in-store sales. You can also use the software to track online sales.
There are a lot of these standalone program that can be accessed with a secure login and password. Inventory and sales levels are tracked using reports and customized dashboards. Additionally, you can process customer orders and in-store buying transactions as the software works off mobile and stationary cash registers. The system is also built to send marketing messages to customers, alerting them to sales, specials and new product releases.
Alternatively, QuickBooks allows you to track sales by location. With the program, you can track sales at 10 different store locations with the software. Depending on your business needs, you may find that you need to purchase additional systems that work with QuickBooks to meet your entire inventory tracking needs.
It's these options that could take the headache out of building a strong business plan. Inventory tracking programs could also make filing monthly, quarterly or annual business taxes easier. Use the programs to manage your business' inventory levels, avoiding buying wholesale products that merely sit in your warehouse, and you could also begin saving enough money to fund the next product development and launch as well as the next business expansion on your own.