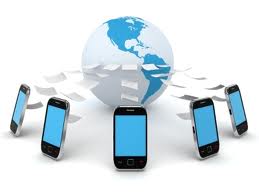 Much has been said of the technology trends that will shape the development of enterprises and government agencies this year, and why organizations need to adopt this technology in response to technological change that is emerging directly from users, employees of an organization, generating large amounts of information.
Such is the case of the mode that has been adopted lately: 'bring your own device' under which the users are doing business in the market using the same device for your life personal and professional, however, has been accompanied BYOD enterprise mobility, a trend that Gartner positioned in second place of current CIO priorities. This means that companies are looking for solutions that enable their workforce, safely, be productive from anywhere, on any device, whether owned by the company or themselves.
And while organizations recognize the importance of mobility, simultaneously face the reality of the management and safety of this new ecosystem. Organizations need a solution that meets user demand while meeting the requirements of IT security and management requirements around users, devices, applications and data, but until now needed a comprehensive solution Mobile Enterprise Management using multiple products from multiple vendors.
According to a study by IDC, in 2013 more than half of the companies in the world use a mobile computer to work. Meanwhile, Latin America is the only one in four companies has a system to manage all the computers in your staff and only 6% plan to implement this year, leading the consultancy to say that many businesses will be forced to this dynamic.
Mobility is a priority for organizations, because of late more employees are demanding access to applications and data that make them productive when away from the office, in other words, are demanding access from their personal devices. In addition, applications that people need to do their work out of the office have expanded beyond email to include Windows Mobile, data center, web and native applications. However, for the IT department, allowing users this access represents significant security and policy compliance.
What is needed is an integrated approach to productivity, while technology department deals with the problems of security and management with the ability to secure and manage mobile devices, applications and data from a central point, and establish policies applications and data based on device ownership, state or locality.
What is marketing?? Why users need secure access to email, web and documents, and the ability to self-provision the rest of the apps that require a unified app store, all with a reliable user experience on any device. But as businesses and IT areas looking for the best way to combine safety with mobility requirements of employees, many of them do not hope and access to corporate information and e-mail of the company from their devices without being aware the risk involved, either by being exposed to malware, data loss or theft of the device itself.
With this trend, security is one of the main issues to highlight, coupled with the need to educate employees and thus the IT manager, in business must change its role and become more involved in the decisions and processes.
IDC notes that by 2016, 80% of the investment in technology will impact directly on the line of business , engaging not only in the IT department but throughout the organization further provides that 2013 is the year of enterprise mobility: the organizations are recognizing the importance of this and thus are facing reality.
Consider how often you want to measure your business achievements. www.advertising9.com also helps you set new goals and objectives are an essential part of business success.