Technology has had a huge impact on the planet and has changed our lives in many different ways. Communication is different, how we get information is different and technology has brought more people together than ever before. 
It has also had a major impact on how businesses of all kinds operate on a day to day basis. While it has, of course, changed industries like retail and healthcare, technology has even changed more traditional industries like real estate. The real estate industry in the USA is incredibly massive and quite old, but it is being changed more now than ever before, thanks to technology.
Whether you are looking at some downtown Dallas apartments or looking to sell your home, technology can help. But just how has technology changed real estate for buyers, sellers, renters and agents alike? With that in mind, this article is going to look at the top 5 trends in real estate technology for 2019.
Increased Use of Automation
Behind the sales pitches, house tours and all the front-facing things that real estate agents and companies do, there lies a lot of mundane tasks. Paperwork, data collection, data processing and so much more can often be huge wastes of company time. Automation can even help with real estate companies social media efforts and accounting.
Using automation can save you time and money, which is always a good thing. Sure, automation can cost a little bit to get set up and start using, but it will pay for itself before you know it. It will free up a lot of time and money so real estate companies can focus on the more important tasks like growing the business. 
Virtual Reality and Augmented Reality
VR and AR are two very hot areas and have a ton of use cases in many different industries. The market is expected to grow significantly in the upcoming years, and the potential in the real estate industry is a big part of that growth. In particular, VR is incredible at providing high-quality virtual tours of properties, without ever having to leave home. This can save buyers and agents a ton of money and will cut down the need for as many in-person tours and walkthroughs.
On the AR side of things, there are many apps and technologies out there that can help you virtually decorate your home. They allow you to superimpose a piece of furniture or a new paint color into your room. This will let you see how certain items or furniture will look in your home, before having to buy and/or move them.
Increased Prevalence of Smart Home Features
The smart home has officially arrived. The types of things that homes can do now would be completely unbelievable to most people even a few decades ago, and we have the technology to thank for that. Homes can have completely customized and programmable lighting, temperature, appliances and so much more.
Dozens of different items and appliances in a home now also have the ability to connect with one another. The prevalence of all of these features and options give real estate agents so many more things to show and highlight during a tour. Everyone in the real estate market can benefit from smart homes and their many features in one way or another. 
Increased Mobility
Because of the fact that nearly everyone has a smartphone nowadays, business is more mobile than ever. Real estate has always been a pretty mobile industry, but this has been taken to a new level. Everyone has a phone, and there were several apps for real estate buyers, sellers, and agents, has opened up a world of possibilities. 
You can easily manage properties, set meetings, access data, and communicate with anyone and everyone, all from your mobile device. Some of these apps even allow people to book instant home viewings, avoiding the lengthy process of setting them up ahead of time. 
Artificial Intelligence and the Use of Chatbots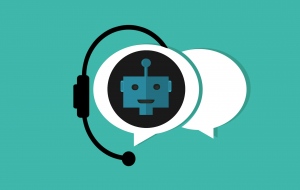 Artificial Intelligence (A.I) is seemingly a growing trend in nearly every industry, and real estate is no different. While A.I can be used for a lot of things in the real estate industry, arguably the most exciting is chatbots. Chatbots are essentially pieces of software that use A.I and machine learning to have conversations and answer questions. 
These can help companies cut down on customer service costs in a huge way. People want answers and help immediately, and it is expensive to constantly have staff doing live chats or always emailing. Chatbots will ensure that a real estate company is able to answer all requests and questions quickly, easily and affordably. 
In conclusion, hopefully, this blog post has been able to help you learn about some of the biggest tech trends in real estate.