Flying an airplane takes more than just expert pilot skills. Communication is the key to safe travel when you fly an airplane, and it requires the proper tools to transmit information to other pilots as well as control towers and other people on the ground. In other cases, you may need to safely communicate with other people on the same plane.
Although it may seem easy to set up a communications radio in your plane, there are actually quite a few components involved. First, you need the actual radio component to transmit communication to and from the airplane. Quality matters, as you don't want to fly around with a busted radio in case you have an emergency.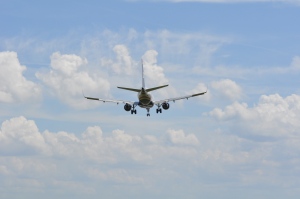 Transceivers are necessary to get communication to and from the plane. SkyGeek offers quality versions, some of which may even be operated by remote control to decrease distractions while flying. A quality transceiver is also one that offers several different channels to pick up as much communication from other pilots and nearby airports as possible. This way, pilots are always in the know about any imminent dangers they may come across, and they can get help or seek information as needed.
Next, you need a handy microphone that you can speak into. Some of the most common microphones are the standard hand-held versions that you see many commercial pilots use. You may also opt for a desktop version that remains stationary while you fly.
Headphones are an additional method of radio communications while flying. You can listen in to other pilots and control tower professionals that are coming through the transceiver without having any interference from noises during the flight. At the same time, many of the headsets SkyGeek sells come equipped with built-in microphones so you don't have to mess with multiple pieces of electronics at once.
Finally, you need all the plugs and wires that will make your radio system come to life. SkyGeek is truly a one-stop shop because the company offers every piece of aviation equipment imaginable, including all the accessories needed to operate a radio. This includes adapters, battery chargers, wall chargers, and cigarette lighter chargers, as well as power supply and adapter cables. After all, what good is state-of-the-art aviation radio equipment if you don't have the necessities form SkyGeek to make it all work?
SkyGeek radios offer a variety of solutions to your in-flight communication needs. The company prides itself on selling only quality products to its customers. While you may find the radio you need quickly through the easy-to-use website, also know that the customer representatives are always available to answer all the questions you may have. SkyGeek treats its customers like family, which is they offer an open-communication policy. It only makes sense to set the same communication standards in your business as the ones that are the intentions for the radio products you sell.