There are three essential principles when you consider the design of a data centre. When you are able to fully understand these three principles, you will reap the following rewards:
Improve the ability you have to reconfigure;

Maximize your performance;

Decrease the chance of downtime;

Support your growth plans for the future;

Reduce the total cost of ownership that you have.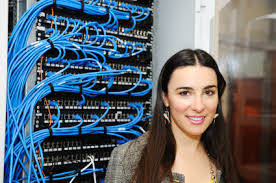 Principle Number 1: Space Savings
There is no question that owning environmentally controlled real estate can be expensive. In some case the cost per square for a data centre is more than $1,000. The fact is that the equipment and racks that are needed for these spaces can take up a huge amount of space and then there are considerations to accommodate future demands. Maximizing the space resources that are available is a top concern to for IT managers when it comes to the design of a data centre.
The fact is that with the evolving nature of business environments, the requirements of data centres are also continuously changing. When you ensure there is enough floor space in a data centre, you can accommodate any future demand that may be present.
Principle Number 2: Reliability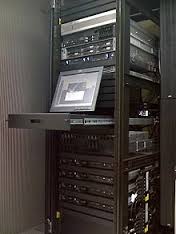 Having uninterrupted service as well as continuous access is critical to the day to day operations and the productivity of your business. When you utilize the data centre services offered by ServerSpace, you receive minimum downtime that will ensure redundant reliability and availability. The fact is that depending on the size of your business, downtime can cost from $50 thousand to over $6 million per hour, which are numbers that most businesses cannot afford.
Principle Number 3: Manageability
The manageable nature is a key to optimizing any data centre. The infrastructure needs to be design for flexibility and reliability to accommodate things such as modifications, upgrades and of course, disaster recovery. The manageability of a data centre actually stars with the organization, location and set-up of a data centre. This is especially true for larger data centres that have a huge number of servers, racks and equipment.
It has been determined that up to 70 percent of all network downtime is due to the physical layer of a data centre's infrastructure. This is specifically attributed to cabling faults. Managing and planning the area from the beginning is crucial for the success of any data centre.
Other considerations for the infrastructure which cannot be overlooked include the electricity and cooling capabilities. With so much equipment there has to be effective ways to run and cool the equipment, otherwise failure will ensue. ServerSpace has state of the art cooling systems and a continuous source of electricity that is backed up for disaster situations. If you are searching for a reliable, flexible and innovative data centre infrastructure, this is definitely one you should not ignore. They offer a wide array of customizable services to ensure that you experience limited downtime and have effective services from anywhere at any time.