Facial recognition systems can greatly help your company business if you implement it properly. This system uses biometric data-matching process and it can be applied in various aspects within your company. Facial recognition systems can be applied in your business security, time management, database management, and many other aspects. Here are some reasons why you should use facial recognition system in your company: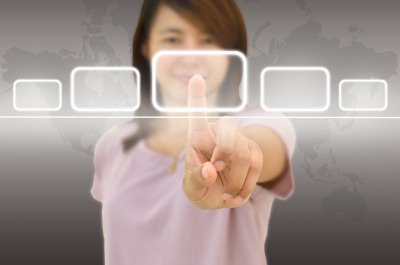 1. Prevent Identity Theft
Facial recognition systems can be used to identify the employees within your company, which will also help you to keep track of their activities within your company. Since every employee can only use their own face to identify their place within the company, it will help you to prevent identity theft within your company. You can keep track of people who come and go from your company. You will also know the people who access certain facility within your company as well as log their activities within the company and prevent each of them from "cheating".
2. Help Employee Classification
In most companies, the employee is classified into many categories, such as executives, managers, staffs, regular employees, and so on. By the use of facial recognition system, you can integrate with this employee classification system and then use this system to prevent unauthorized access to certain facilities within your company. For instance, regular employees may not be allowed to access the room occupied by the company executives without authorization. This system will help you to run this employee classification system more smoothly.
3. Ease The Employee Registration System
You can keep track of your employee time attendance within your company without having to do manual data entry that is too time consuming. The employee registration system can be easily done by implementing facial recognition software to record their attendance time as well as leaving time. In this way, you will have a good system in place to monitor the time attendance of your employees accurately. For your employees, this system will motivate them to be more disciplined in working with your company.
4. Keep Track Of Your Visitors
This system can help you to record the visitors that come into your office at any given time. You can also detect the new visitors as well as repeat visitors in your company. This is important so that you can spot any suspicious person immediately within the company area. Then, it will generate regular reports for you about the visitor information. By utilizing this system, you can keep the company in secure condition all the time because this system will work 24/7.
5. Accurate Report
The report that is generated by facial recognition system within your company will be highly accurate. You will have less risk of human error when you use this kind of system within your company. For instance, if you employ some people to write the data entry of your employee attendance, the risk of human error is still high and the accuracy is somewhat unreliable if you compare it with the use of facial recognition system.
Those are the reasons why you should use face analysis system in your company. This system is commonly used as a security measure for many big companies, government offices, and organizations.
About James : James a Student pursuing Computer Forensic studies at a leading University in Chichago. He is a passionate blogger blogging on latest in AI Software and Devices. Recenlty he came across a Facial Analysis technology by Smart me up and was amazed with this groundbreaking technology. Find out more about Smart me up here www.smartmeup.org