The new iPhone 5 may be a multi-purpose handset but one thing it cannot do is cooking dinner for you. That's not to say that it can't make the process a little easier though, so whether it's contacting a takeaway or helping you to try something new in the kitchen there are ways it can help. Here are some apps that we think are worth a look.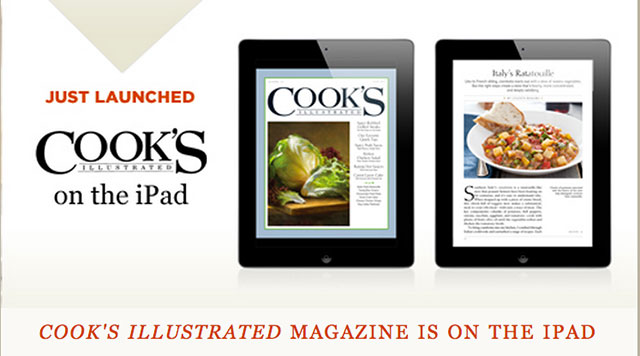 BBC Good Food Magazine
Whether you're a whiz in the kitchen or you only just about know the difference between asaucepan and a spatula, this app is an arguable must have. It's full of ideas that can meet the occasion, so whether you're hosting a celebration meal or simply want to liven up your midweek grub its extensive list of recipes is likely to hold the answer. You can even favourite your top recipes for future reference.
Change4Life Healthier Recipes
If you're trying to eat a little more healthily but are lacking in inspiration it can be difficult to achieve this. The Change4Life campaign aims to help people think a little more about their meals and this app features plenty of ideas for breakfast, lunchtime, teatime, snacking and desserts. You can even make your supermarket visits a little easier as it organises items on to a shopping list and tells you what aisle you'll find them in.
BigOven 250,000+ Recipes and Grocery List
Have you ever found yourself trying to put together a meal using a range of items in your cupboards and fridge? Well this app might help to guide you in the right direction by giving you ideas on your 4g phonewhen you input three products. You can even browse a wide selection of popular recipes and have them with you at all times, so no need to be carrying around your cookbooks.
JUSTEAT
Sometimes you just feel like putting your feet up and getting something delivered to your door. When the time comes there should be little need to go searching around for takeaway menus that might have long since been thrown out, as this app features more than 15,000 from across the country. It has been widely said to be easy to use, will point you in the direction of restaurants near you and even allows you to narrow down your choice of cuisine. Better still you can place you order through the application, so you don't even need to ring in your request.