Finding the right media file converter is not that easy for most of the users. Although there are numerous available in the market, they might not be good enough to cater to your needs. We have always been watching Wondershare's Video Converter Ultimate (VCU) among the best video converters on the charts. So we just paid around 50 bucks to get the VCU 8.0 for Windows to check what this utility has to offer.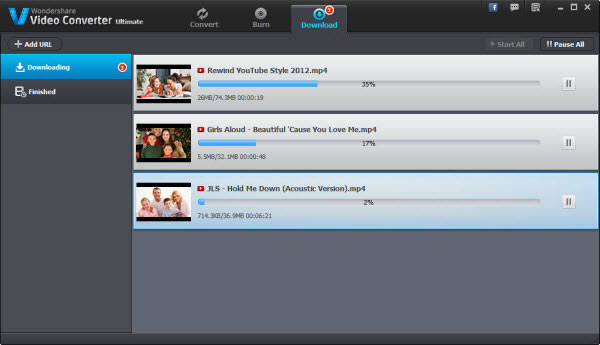 Conversion Time and Compatibility
Once you click the Convert button in the bottom-right corner of VCU window, you will come to know the basic reason behind its unprecedented popularity. We honestly don't know whether this software is 30 times faster than its competitors, as claimed by the developer, what we do know is that it is fast enough to surpass all other conversion applications.
The latest (8.0) version of Video Converter Ultimate supports 159 media formats including standard, HD, 3D, DVD, mobile and online streaming videos. Moreover, the developers have assured that more formats will be coming frequently. They recently added 4K Ultra HD to the supported formats, which shows their commitment for updating the supported format's list.
The VCU 8.0 has no OS compatibility issues, as we tested the software on the most recent Windows 8.1. The backward compatibility allows it to run on Windows NT4/2000/2003/XP/Vista/7 without any trouble. Moreover, it requires minimal system resources i.e. 750 MHz CPU, 100 MB storage space, 256 MB RAM.
Compression and Conversion Quality
Video Converter Ultimate version 8.0 really met our expectations by delivering best-quality videos. While compressing videos, it cuts nearly half of the file size without affecting their quality. Thanks to the new H.265 or HEVC (High Efficiency Video Codec) which is the latest video compression format so far. The video quality is never compromised, even if you convert it for handheld devices like smartphones, tablets and game systems.
To further improve the visual quality of your captured videos, you can buy Wondershare Video Editor at a cut-price. It provides you with powerful editing tools to crop, merge or trim the videos, make color corrections, add watermark and subtitles, as well as apply special effects.
Sharing and Streaming
The VCU is equipped with highly advanced sharing features that allow you to watch videos conveniently on different devices. You can easily synchronize your TV with PC to stream media files on the storage drives. However if you don't have a smart TV, you would need a media streamer or a game console like PS3 and Xbox 360. The software features a powerful Media Server that makes the media files on your PC, available on the DLNA certified devices or DLNA supported mobile apps. You can even download YouTube videos using a small download button that automatically appears on the video screen, and transfer the download or converted videos wirelessly to your smartphones.
There are many other reasons why VCU outruns any other video converter including AVS and Aimersoft. It embeds an array of features that keep surprising you, as you dig deeper. It comes with a price tag of $49.99 for Windows and $59.95 for Mac, which is accompanied by a 30-day no-risk money-back guarantee. Moreover, the support staff is available round the clock to address your issues and assist you through them.