Just as Microsoft skipped from Windows 8 to version 10, Samsung's Galaxy Note recently jumped from model 5 to 7. This pricey smartphone boasts an eye scanner, high-resolution camera, precise stylus and other remarkable features. Let's take a look at what makes it different and how it could affect the phone market.
Major Rivals
Apple plans to release its iPhone 7 within a month, and the latest Google Nexus phones are likely to appear before winter. As CNBC points out, Samsung has the potential to attract numerous iPhone owners before they upgrade. Experts doubt that the iPhone 7 will offer anything particularly special.
Without plenty of shrewd marketing, the Galaxy Note 7 may have difficulty competing against upcoming smartphones from Google. This autumn's new Nexus phones will probably deliver sophisticated features at competitive prices, according to CNET. They also provide the newest Android operating system before other devices.
Big Screen
One noteworthy aspect of the Galaxy Note 7 is its comparatively large display. It measures 5.7 inches, making it 0.2″ bigger than the screen on the S7 Edge. This allows users to see pictures and text more easily, but it also reduces the phone's portability. Still, the Note 7 isn't as bulky as some iPhones.
An advantage of the screen is that it features Corning's Gorilla Glass 5. Other phones have yet to adopt this version. The glass is designed to make screens considerably harder to break. Corning tests show that it withstands many falls from as high as five feet, according to the BBC.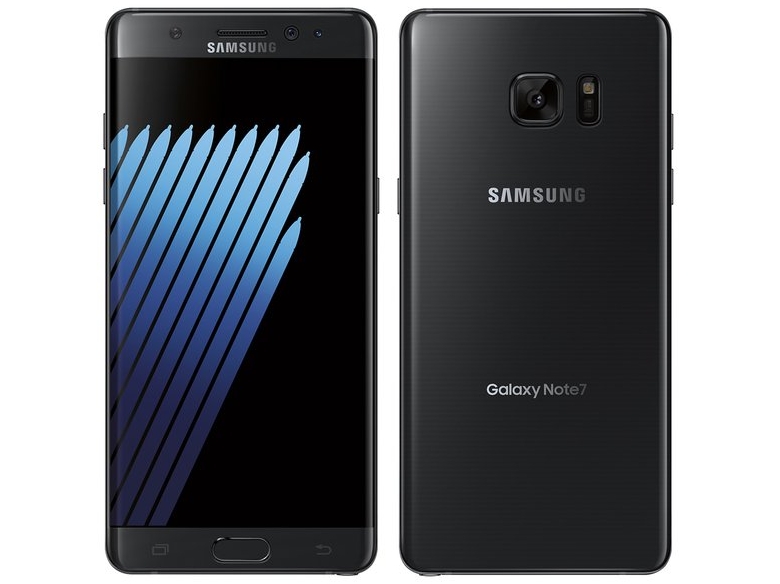 High Security
Samsung's latest phone unlocks after you let it scan your eyes or fingerprint. The electronics manufacturer primarily expects customers to use the fingerprint option, but it has added an iris scanner for people to use when extra security proves necessary.
One new feature is known as Secure Folder. Users can protect confidential files by placing them in this special zone. Extra authentication is needed to access it. For example, perhaps you use a fingerprint scan to unlock your phone. You'll need to enter a password or conduct an iris scan to open the Secure Folder.
High Cost
Samsung expects customers to pay a hefty price for the Note 7's large screen, stylus and extra software. The manufacturer's suggested retail price stands at $850. The price is even higher in other markets, climbing over 1200$ in Australia, for example. This makes it about $100 more expensive than the S7 Edge. It also costs more than twice as much as a Nexus 6P. Fortunately, Gorilla Glass and a water-resistant design should help it last fairly long.
If you're willing to spend even more, you can order some fun and interesting accessories for this phone. For instance, there's a virtual reality headset and a specialized backpack with waterproof materials. The options also include wireless earphones, a camera lens cover and various stands, according to USA Today.
Plentiful Power
This smartphone features a battery that holds 500 more milliamps than its predecessor, so users can take pictures, talk or surf the Web for longer periods of time between charges. The phone also charges rapidly using a new kind of cable called USB-C.
The Stylus
Samsung's Galaxy Note 7 doesn't have significantly different hardware than the S7 Edge. However, the phone's stylus and associated apps make it stand out. When compared to the pen included with its predecessor, the stylus has a smaller tip. Both the screen and pen are more precise and sensitive.
You can use the stylus for many different purposes. The Notes application is handy for creating handwritten memos and drawings. It's possible to temporarily post notes on the phone's "locked" screen, so you may view them without an iris or fingerprint scan. The stylus also activates magnification and translation features.
Digital Camera
The Galaxy Note 7 boasts a built-in camera with a resolution of 12 megapixels. Compared to previous Samsung smartphone cameras, it handles dim lighting with greater success. This phone comes with a sophisticated camera application that lets users modify photos in various ways. However, a CNET reviewer noted that the interface is difficult to use.
To sum it up, the Samsung Galaxy Note 7 is an impressive, durable smartphone that offers many tablet-style features. It appeals to people who regularly surf mobile websites and heavily use their phones for a wide range of purposes.