Dealing with different types and races of people every day is what a courier has been doing since the courier business emerged. It makes them practice their patience and learn how to put a smile on their faces. There are traits that a courier should have since what they have is really not a job that could be taken for granted.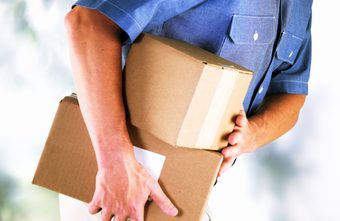 Honesty –gives you alerts if there is something wrong and will provide you options on what is the best thing to do
Transparency – clear communication during the process of delivery so that you will be aware what is already happening
Ease of Use – should be easy to use like integrating their system online which can let you have a real-time tracking
Fair Value – understands the thought that every customer they have valued their services
Reliability – make sure the items or goods will get directly to where they need to go safely and on time even if it is to deliver to Dublin
Enough Manpower – able to predict peak days and hours so that there will need to delay or rush items and deliveries
Professionalism – a courier that will represent you in the best light possible. They should be uniformed, drive clean vehicles, and polite
Focus on Customer Service – cares about the customer's shipping needs and is equipped with knowledge on how to resolve some issues in a polite and cool manner. They should treat every items or good with care like it is their own. They make sure that the delivery is in best hands.
Types of Courier Services Offered
There are many services that a single courier company has to offer mainly on how fast they can deliver a certain parcel to the recipient. It will now base on the needs as well as the budget of the customer.
Same Day Express – used for urgent deliveries and the most expensive
Standard – takes several days before the package will be received but the price is the cheapest
International Courier Service – the price depends on the size of the package as well as the required time it should be delivered. This allows the package to be delivered overseas.
Overnight – slightly expensive than the standard service but the package will be delivered the following day
Traits a Courier Should Have
There are attributes or traits a certain business should have to ensure success. It is just not on how they handle the customer but also how they show their support and professionalism. Here are traits a courier should have: