Here is something revolutionary and impressive to the core-an innovative plug and play keyboard, the Webbox. With the aim to bring affordable Internet to users, the Webbox is basically a QWERTY keyboard with a standard set of RCA cables from the back. The keyboard has the data hardware from a phone placed inside to function like a set-up box.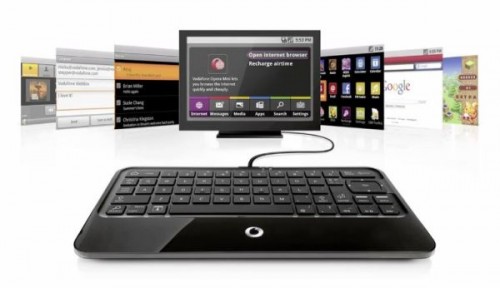 One can plug-in the cable to any TV, and almost instantly will have access to an Opera Mini browser,a good set of relevant news, games, a dictionary, and a text editor. The sleek, black, 14 x 25cm device needs no set up and is genuinely easy-to-use. The system works on  2.5G or EDGE networks and has the capability to send and receive email and SMS messages. The device allows for data compression of up to 90 percent to result in a relatively speedy Internet.
The system includes a 2GB SD card and 100MB of data and works on any TV. The device is aimed at users in the developing markets and is priced at about $102. The simple design and innovative technology, it is a promise of affordable computing.