Lately there were various rumors on the web about the release of the new Windows "Blue". This is also known as the Windows 8.1 update and various features are already expected. Some of these will be discussed in the following lines.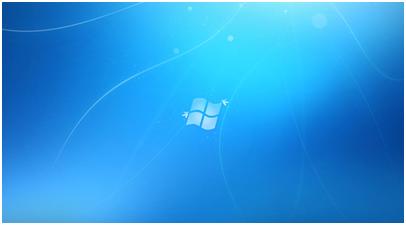 Appearance and Personalization – Improved Start screen

In Windows Blue it will be much easier to group dynamic tiles, create and name groups or resize tiles in the Windows Start screen. There are three possible dimensions for dynamic tiles, including one very small, inspired by Windows Phone 8. This is a good change that will allow users to add more tiles on their start screen and make better use of their available space.
In addition, there will also be many more options for customizing the home screen: more backgrounds, color background, accents and so on. Also, modern applications offered by Windows 8 will receive improvements and new features. This confirms the recent rumors saying that Microsoft will soon make important updates. Most likely, the Windows "Blue" version will bring this kind of updates.
Of all desktop applications, only Internet Explorer will receive attention in this update for Windows 8. "Blue" will include version 11 of the popular browser. The interface remains the same but instead, Internet Explorer 11 will bring performance improvements, a more efficient use of resources, better compatibility with web standards and extra speed.
Another important update will be the one regarding how modern applications in Windows 8 notify the user. Users may establish a program called "quiet time", during which they will not receive any notification. It is useful when you leave your computer or tablet with Windows 8 on while sleeping or when you are working and do not want to be bothered by notifications of any kind. Windows Store is also likely to be improved but, at least at the moment, there are no rumors about the additions.
New Windows 8 apps

There is also a chance for Windows Blue to come with a couple of new applications, some of which are as following:
Calculator – a tactile version of the desktop computer application.
Sound Recorder – a quick sound recording application.
Alarms – An application that can be used as an alarm, stopwatch and timer.
These applications are very simple and yet useful. They will bring a lot of value for Windows 8 users.
A stronger integration with SkyDrive

Following the direction set by Microsoft Office 2013 and Office 365, the next update for Windows 8 is also likely to include an even better integration with SkyDrive. Also in File Explorer, it seems SkyDrive will have a separate section, just as HomeGroup or Windows 8 libraries.
The Settings Panel PC (PC Settings) will undergo major changes and will be transformed into a solid alternative to Control Panel. First, it will include a search box in the upper right corner. This can be used to get faster to the settings you're looking for. It will also include several sections and subsections containing extra settings. In addition to the options available in Windows 8, users will be able to control aspects such as screen display, tactile feedback, etc. The panel will also will provide better management of hardware devices, network connection and Internet (including proxy settings).
All in all, Windows "Blue" will be a Windows 8 update that will complete the experience of Windows 8 users and will definitely be much appreciated.