Inside every spacious house, there is a secret room. Inside that room, a certain kind of magic is happening right before your eyes. The tenants of the house are drawn to it, they just love spending time in that room and cannot seem to get enough of its magic. Over time, this rooms slowly becomes their favorite place in the house and it is easy to realize why – the room in question is, of course, a home theater and the reasons why you should install one in your house are numerous. Whether you see it as an enjoyment or a luxury, a home theater is something that will definitely change your life, and here is why.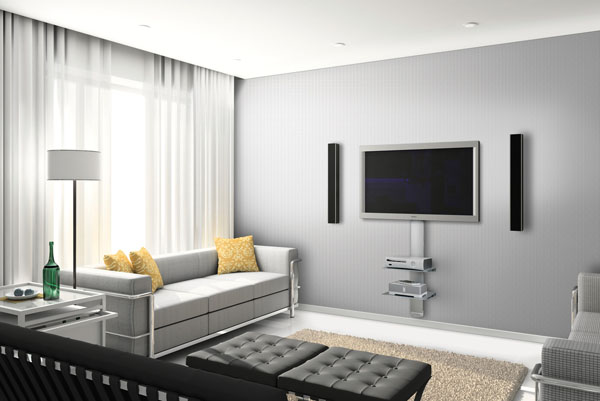 The Setup
First things first – you need to know what to include in your home theater. Provided you already have the basics – a TV, a sound system, a receiver, a soundbar and a whole bunch of cables – and you know how to put them all together, you should be aware which options to choose. There are many home theater-ready TVs on the market, but which one is the one?
When choosing your equipment, take two things into consideration: the frequency of use and the price. The first one determines how often you plan to use your home theater and it directly influences the second. In other words, maybe you do not need an expensive 78" HDTV with 1080p video and the absolute best set of speakers, but will be satisfied with a cheaper combination. However, certain choices have obvious advantages from a technical point of view – remember that the technology of a home theater is on a much higher level than the one of a simple TV/DVD combo – and their quality is all that matters.
The Sight
Not a lot of people keep a 50+" TV in the living room – especially if they live in a small house. That is why the option of having a home theater means that you can have a separate room for watching TV and can buy a bigger set than the one in your living room. And with bigger and better TVs comes better picture, tell us home theater experts from Universal Home Theatre. Moreover, some people even install a projector and turn their home into an actual movie theater. 
The Hearing
However, a good TV means nothing without a proper sound system that will encapsulate you and make you feel like you are part of the action – a good 5.1 or 7.1 surround system is going to transfer you right in the middle of the Battle of Five Armies or, on the other hand, on the sidelines of the Super Bowl. Finally, a correctly installed soundbar will elevate this to a whole new level and make you feel like you are at the cinema: you will not miss anything, from the referee's whistle to the scary whispering sounds of your favorite horror flick.
The Touch
Even though this sense is not as technical as two previous ones, it is still rather important when talking about home theater experience. Namely, if you want your enjoyment to be on the highest possible level, you simply mustinclude a set of comfortable seats. It does not matter whether you are going to opt for a sofa or a couple of armchairs – do not forget seating options under no circumstances!
The Additions
Besides movies, TV shows and sports, a home theater is also ideal for playing video games and streaming Netflix and Hulu. This kind of arrangement will provide you countless hours of amusement and that is why investing in high quality equipment is definitely worth it.