Even in today's time of smartphones and tablets, two way radios are widely being used for communication. From event management to construction sites, from restaurants to outlets, two way radios are providing an easy and effective mode of communication. Motorola two way radios are highly popular handheld devices for communication in the market.
Two Way Radios
It is fairly simple to use the handheld device in order to talk to other people. There's no unnecessary need to dial a number or search the contact list to talk to fellow personnel. This is highly helpful during emergency situation and becomes immensely useful when handling crunch situations at places like construction sites.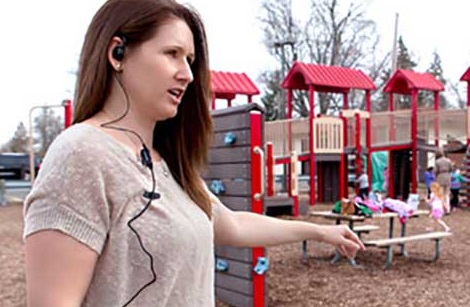 There are some accessories that make using the two way radios quite comfortable for users. Hands free headsets are one great accessory to have–especially during a job that requires using both the hands.
Use of Motorola Two Way Radios Hands Free Accessory
In professions where personnel always need to maintain high intensity and remain alert & focused all the time, such accessories are of great help. Some examples where hands free prove to be a great resource are:
Military and Other Rapid Action Forces
Military personnel, park rangers, and law enforcement are vigorous jobs, and require everyone to be on their toes all the time to ensure complete safety. Here a fast connecting medium will ensure paramedics and other medical help responders respond promptly whenever and wherever needed. And since these personnel are always moving around in tough terrain, hands free headsets can be of great help.
ATV Riders
With variety of hands free devices available in the market, the device now has a cool quotient attached to it. But, not only are not only are hands free devices cool to have, these can offer a certain degree of safety to users. ATV riders can immensely benefit from using hands free, as their hands are free to ride. Thus, they are able to use both hands to steer and are less likely to have an accident.
Rock Climbing
Rock climbing is another activity where hands free headsets are a great advantage. With it being important for a climber to have both the hands free, the accessory is vital for him or her. A rock climber can have an added feature to the headset– a voice activated throat mic. This will allow them to responds as well as hear their fellow climbers, and remain connected to the base as well.
Paintballing
Paintballing is a fast paced sport where players always need to be alert. Fumbling around with a walkie-talkie to communicate team strategy can make the difference between winning and losing. Even a loss of few seconds of concentration can result in causality, and instead of winning the game for your team you can end up losing it. Hence, using hands free can prove to be a decisive factor in such fast paced sports.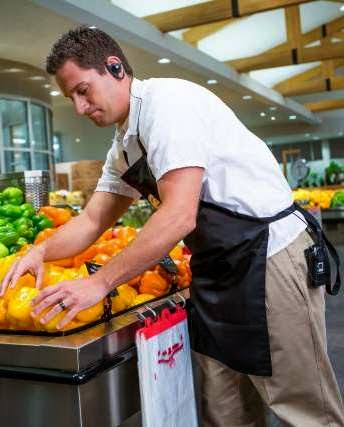 Procuring Motorola Hands Free Headsets
There are many more reasons to own a hands free headset for your Motorola two way radio. If you need one, it is important that you know where you need to look for obtaining one. You need to contact Motorola two way radio dealers to get the best compatible set of hands free for your handheld device.
Bottom Line
Hands free headset for Motorola two way radios is an important item that not only complements the two way radio, but also provides a balance between use and usability. Pick the hands free only from Motorola two way radio dealers for best compatibility and performance.