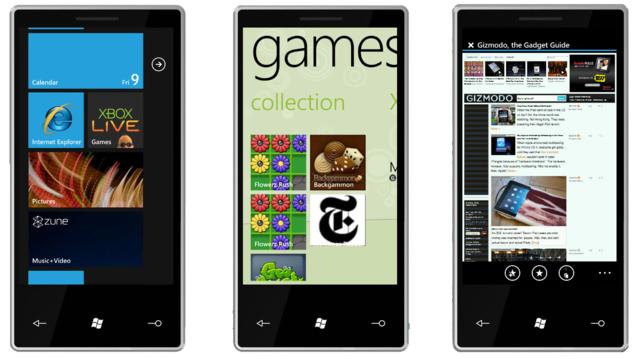 Image Credit: Gizmodo
Ease of use is the strength of the new Windows Mobile OS. With a screen filled with six square icons, you can go to the next block of six icons with a simple swipe. The initial screen has a black background with green and orange icons used to make a call, and an application area that integrates well with the Xbox, Zune media player, and Office.
The obvious weakness of touchscreen smartphones is, as usual, short battery life. Microsoft claims that it can run for two days with normal use. Although, it is not clarified yet, what is considered as "normal use"?
If with Android, you need to have a Gmail account to activate the phone, in Windows Phone 7 you can do the same with Hotmail. Compared with Symbian, Android or iPhone, the application management is very different. The integration is complete, but you won't have the feeling of being confined in a particular program, each function is seamlessly usable wherever you are. For example, when you open Twitter, matching your followers with people in the contacts is easy.
However, the YouTube application is nothing more than a simple mobile version of the original. Large companies, such as eBay have already prepared their application for the new device. In fact, Microsoft has trained more than 800 developers.
XBOX gaming platform, is becoming more social. People in the contacts can be updated with your records and progress with games. Go to the market, you'll find 60 interesting game titles. With the Office, you can connect directly to the cloud to access or share presentations, spreadsheets and text. The interface has been improved so much that it is not only convenient, you won't even miss a physical keyboard as well.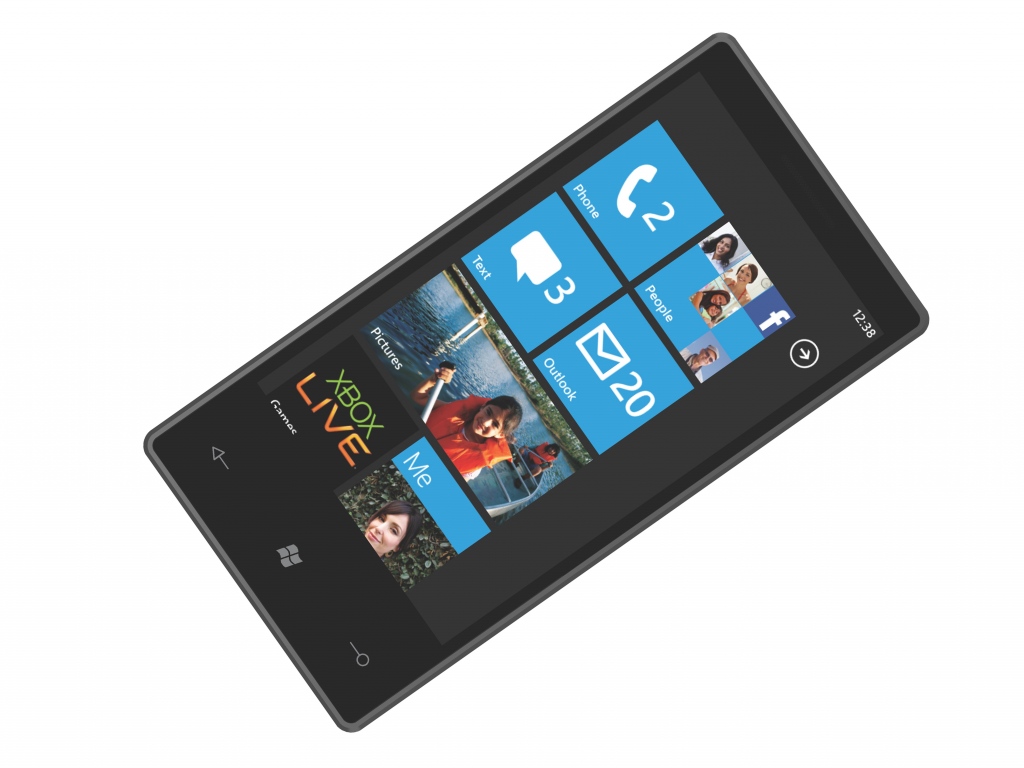 With Android devices or the iPhone, you need to download additional software to erase data or recover the equipment if lost or stolen. Google offers a variety of applications at different prices. With the iPhone, you have the ability to locate a lost phone, block or erase phone contents remotely by paying an annual fee of MobileMe for about 99 dollars a year. In Windows 7 phones, these features are already available for free. Simply visit windowsphone.live.com to make a message and ask the current phone user to return device and if he refuses you can delete all of its contents and block the device.
As in the first version of iPhone, this device doesn't allow you to copy and paste content. Microsoft says it will be a priority in the first update in early 2011. All updates will be automatic for all operators. Another failure is related to pages made with HTML5, the native browser doesn't seem to fully comply with the latest standard.
Three are three devices that will be launched using the new Microsoft operating system: LG Optimus 7, HTC HD7 and Samsung Omnia 7. They offer generous screen size, video recording in high definition, Wi-Fi and 3G connectivity.