If you're a gamer with a smartphone then there's nothing more amusing or time worthy than playing a great game on your phone when the universe conspires to take you away from your console of choice.  With today's great games,  large screens, improved ram and cpu power sitting in the palm of your hand  you might even find yourself choosing to game on your smartphone while your console sits collecting dust if you can find the right games that are worthy of your gaming time.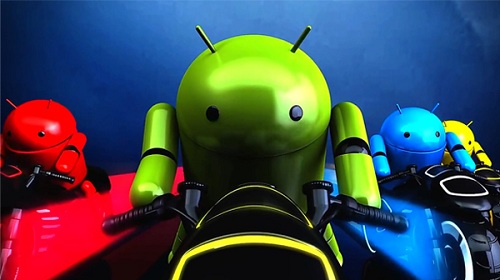 No matter where you might happen to be on the game playing spectrum chances are you'll want some great games to play.  Here are 10 top games of all time for your Android smartphone.
Rockstar—
Rockstar has arrived in a big way on the small screen and if you ask fans of Rockstar games it's not a moment too soon.  Now you can play classics like Grand Theft Auto III and Max Payne from your smartphone.    The games graphics move really well and controls are smartly ported to give you an immersive experience.
Chaos Rings–
If you're into Role Playing Games then the Chaos Rings franchise is waiting for you.   They aren't perfect and game play can lag from time to time depending on your smartphone but they are still top notch games that beat anything else in the RPG section of the play store.
Dead Space—
If you're into first person shooters then this classic horror / fantasy in space EA game set in is impressive.  The folks at EA are known for delivering a first rate immersive experience and Dead Space with its awesome graphics and spot on audio delivers in spades.  Get ready to be thrilled and creeped out.
Shadowgun—
If you're looking for straight ahead kill the bad guys shooter than check out Shadowgun.   Inspired by Gears of War you get in the room, get to cover and wipe out the bad guys with arguably the best graphics to be found on an Android game.
Great Big War Game–
Great Big War Game is a great big load of silly fun. This real time strategy game with its cartoon graphics and really smart game play is all about delivering quality touch screen silly fun and it does deliver.
Avengers Initiative—
If you're looking for Infinity Blade on Android then you are out of luck.  It's just not available.  So how do you get your Infinity Blade fix from your smartphone?   You get the total knockoff called Avengers Initiative.  Now you can engage in a practically limitless number of toe to toe battles featuring Marvel's The Avengers super hero crew.
World of Goo—
The goal of this puzzler is to get and manipulate blobs of goo in order to accomplish different goals.  The game is just perfect for touch screens and even though the description of the game sounds lame it's a lot of puzzler fun.
Fruit Ninja—
If you're looking for high test arcade style game play that is absolutely perfect for the touch screen environment then Fruit Ninja is what you're looking for.  You swipe to slice fruit while avoiding bombs.  It's addictive to the max.
Angry Birds—
What is there to be said about Angry Birds that hasn't already been said like a thousand times?   It is probably the most popular smartphone game of all time and so it's got to be on any top games for smartphones.
NOVA—
If you're into Call of Duty and H.A.L.O. then Gameloft's NOVA series of games is a great game.  NOVA's awesome graphics, gameplay and sounds are nothing short of stunning for the smaller than console screen.  While the stories inside of NOVA don't quite live up to the lofty standards set by Call of Duty and H.A.L.O. the immersive experience and ever shifting landscape of badguys makes this one of the best of the smartphone's best all time games.
Aaron Mills is a tech writer and blogger. He writes on behalf of leading brands such as protectyourbubble.com, a cell phone insurance provider.