A record-breaking number of Americans have filed for unemployment over the last two months, with over 32 million people seeking support from the government. Many of these applicants are breadwinners, parents who provide for their spouse and children by putting food on the table—but anyone who finds themselves out of work while trying to support a family is sure to feel the weight of this economic crisis.
No one knows what the future holds or how the coronavirus pandemic will continue to play out. Some states have already lifted mandated business closures, allowing people to get back to work, while others are looking at a much longer road to recovery.
Either way, no matter where you live or how the economy is performing, it's always wise to practice frugality with your family's finances. Here are three ways you can tighten the belt during these difficult times and keep savings strong in the months that follow.
Stretch Your Stimulus Check as Far as Possible
Hopefully, you've already received your stimulus check from the government and haven't burned through it entirely. If not, you may need to take another look at your 2018 tax return to ensure everything is in order and you receive the monetary boost you deserve.
Stimulus checks are only issued to those who filed their annual tax return (the 2019 tax deadline has been extended past its standard due date in April and now must be submitted by July 15 at the latest). If you haven't filed, do so immediately. You'll likely face back tax fees and penalties, but the IRS hardship program helps families meet their financial obligations on repayment terms that are fair and reasonable for your budget.
Once you have everything squared away with the government, each parent will be entitled to the $1,200 stimulus check plus $500 per child. When you receive the direct deposit, try to avoid spending it in one fell swoop. For example, rather than putting it all toward a rent payment, ask your landlord if he or she would take half now and half later. That way, you'll be able to cover your bases and, if possible, keep a little set aside in the event of unexpected emergencies.
There may or may not be another stimulus package coming your way, and you don't know how long businesses will remain closed, so it's best to make your money last for as long as possible.
Ramp up Your Budgeting Rules
If you're not familiar with budgeting basics and haven't paid attention to your spending in the months leading up to this pandemic, it might be hard to find areas where you can save money. In this case, we suggest home budgeting via smartphone apps to make life tremendously easier.
All you need to do is connect the software to your bank account—but make sure the platform you choose is safe and secure—then it'll start tracking your expenses so you can see where you spend the most. For example, you might be shocked at just how much you're spending on cable compared to other expense categories; use this insight to cancel your service and switch to cheaper streaming subscriptions that keep costs down.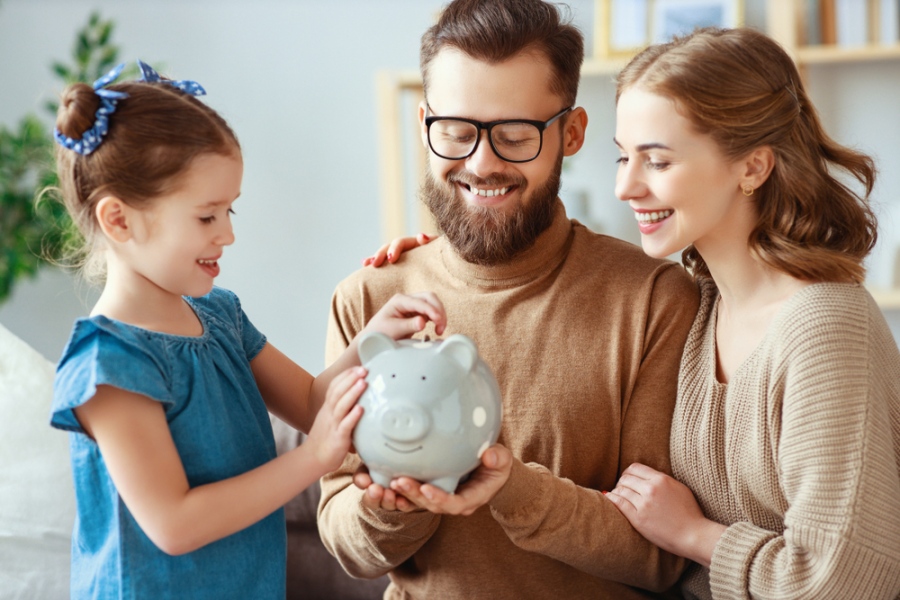 Depending on which app you use, you can easily manage your monthly bills, credit card balances, income vs debt, spending habits, and so much more. You can also automate savings rules, like rounding each purchase up to the full dollar amount and placing the spare change in a separate account. You'll barely notice the missing money, and a few cents here and there can add up surprisingly fast. It won't be enough to send the kids to college, but you can at least surprise them with an ice cream treat at the end of the week!
Move Money Around to Meet Your Needs
On that note, if you have been saving for a child's college fund, it might be worth considering how that money may be put to better use elsewhere. Whether it's making your mortgage payment our affording groceries, you might have greater, present needs that justify pulling from savings just sitting in an account.
Get resourceful. There's money to be saved and moves to be made—you just have to know where to look!