Do you want to hit your running goals and smash your personal best? Selecting the best running app is a good start point towards tracking your fitness goals. Whether you need to jog shortly or training for a competition, a running app remains an ideal fitness tracker. Well, whether it is for your Smartphone or Smartwatch these are the 4 best apps to help you achieve this. They will give you encouragement and feedback, offer statistics such as calories burned, distance travelled, map where you have gone.
Spotify Running
This app is designed to assist the runner run in synch with a song beat. Assisting you to inexpensively burn your calories and exercise at maximum efficiency. However, it does not focus on tracking your distance.
It uses a simple idea; you pick a type of music you like listening to and, with your Smartphone's sensors, you will get a song that goes with your cadence. The plan is staying in time with the rhythm and exercise your preferred pace.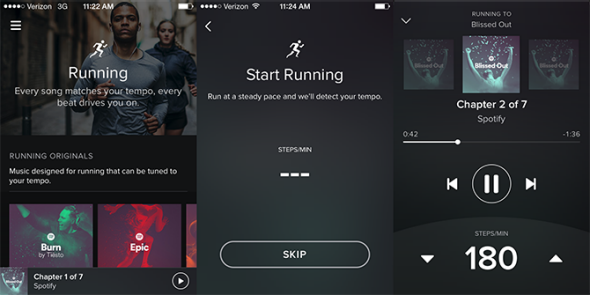 Strava
Although common among cyclists, Strava is quite cool on running too. It uses you phone to track you through GPS and records important jogging statistics including time, distance, and pace.
The Company behind Strava has combined with FitBit, thus training you do using FitBit Surge or FitBit Charge HR appears in the history of logged training. Moreover, when you exercise with Strava, the running will count towards to your routine FitBit goals.
Endomondo
Endomondo is now linked with MyFitnessPal promising you it is going far to help them achieve your fitness goals. It is also available in wearables and can be integrated with Apple Watch, Android Wear and Pebble; therefore you see live stats from your exercise on your wrist as long you have your smartphone with you.
The smartwatch vibrates for every kilometre or mile you run, making you clued-up and psyched up. Moreover, Endomondo shows heart rate, distance, plus training duration, therefore you don't have to get out your Smartphone when you need an update of your advancement. It syncs with FitBit as well.
In case of an Android Wear mode, it keeps all metrics coming from your workout sessions straight on the watch, and provides them comprehensively on your full Smartphone app when you pair them.
Runtastic
Runtastic is presently the single application on the market that provides integration with Google Earth. Therefore, you're able to check your routes plotted on Google Earth.
In addition, if you love listening to your favourite tracks when exercising, it syncs with several music platforms such as Spotify, SoundCloud, and Pandora. It is among the best running apps since it tracks and analyzes your running data easily and displays through charts that can be linked to the route altitude to assist analyze spikes in decrease in pace or heart rate.
The gold version that requires a monthly subscription fee provides profound analysis through advanced statistics, fitness reports, access to Runtastic runners' community, and new workout schedules.
These 4 best running apps for hitting your goals are available in both free versions and paid versions. Therefore, you choose your plan according to the level of your expertise and goals targeted.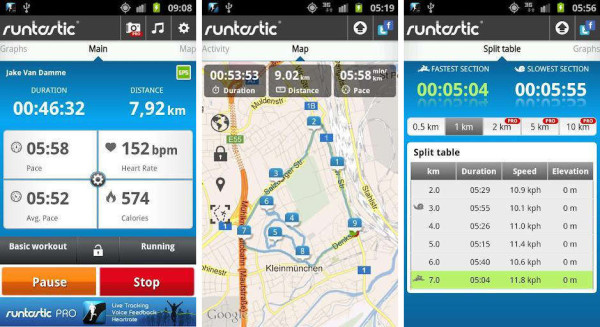 Daniel Sepp is an expert who has been involved in fitness industry for more than 10 years. He writes for MadBiceps.Com and many other online magazines.