According to the Pew Research Center, 56 percent of adults in the United States now own a Smartphone. Naturally, designers and entrepreneurs have come out of the woodwork with new accessories for your device. Here are six amazing accessories.
The PowerAll
The PowerAll (http://www.thepowerall.com/) is a rechargeable 12000mAh battery with two USB ports that will charge your smartphone six times before needed a recharge itself. The charger doubles as a 400 amp engine-starter and has an LED flashlight. It's about twice as thick as a smartphone, so you'll probably want to leave it in the car.
Surfr
EnerPlex's Surfr (enerplex.biz.) is a solar charger, and one of the coolest Samsung cases to come out at CES (there is also an iPhone 5/5s Version). The case has a 2500 mAh capacity, so it'll double your phones stock battery life. Solar charging isn't very fast, so fortunately the Surfr can also be connected to a wall outlet.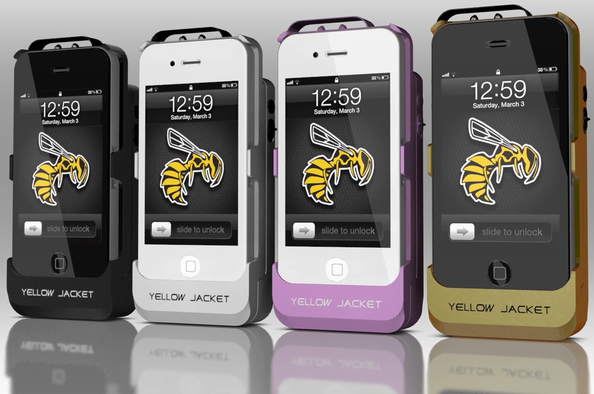 Elektra Nails
Elekra Nails are electronic finger nails that can be used as a stylus. While Elektra Nails (http://elektranails.com/) might not be extremely helpful to the men out there, they will help stylish women with the awkward hand positioning that comes from having longer nails. The nails stay on for about seven days and can be used in harmony with nail polish.
iBlazr
The iBlazr(http://iblazr.com/)is an external LED flash that connects to both Android and iOS devices through the speaker jack. The iBlazr uses its own dedicated battery and syncs with your smartphone's camera via a camera app. The iBlazr can also be turned on manually.
Yellow Jacket
The Yellow Jacket(http://www.yellowjacketcase.com/iphone-5-5s-case/) is a high voltage stun gun turned phone case for the iPhone. The case sports ambidextrous stun gun triggers, an LED power indicator, and a safety mechanism that will prevent you from stunning yourself to the floor. The Yellow Jacket also works as a charger.
Revolv
Revolv (http://revolv.com/experience/) isn't just one product, it's a series of products including speakers, locks, and lights that are all controlled by a single app to give users a completely connected home experience. You can unlock doors and have a mood set before you even reach the porch all from your smartphone, for a truly integrated smart home.
This year's CES was indicative of the smartphone's conquest and a collective desire to heighten it's functionality, value, and uniqueness. Perhaps this is the start of a trend where the accessory dominates the show.