The business owners are constantly trying to develop innovative strategies to make their business operations more efficient while increasing revenue. In the age of the customer, where customer satisfaction is one of the most significant metrics that defines the success of your organization, CRM system becomes the tool that can help you achieve your business goals. Let's take a closer look at the main advantages that cloud CRM solutions offer to your company.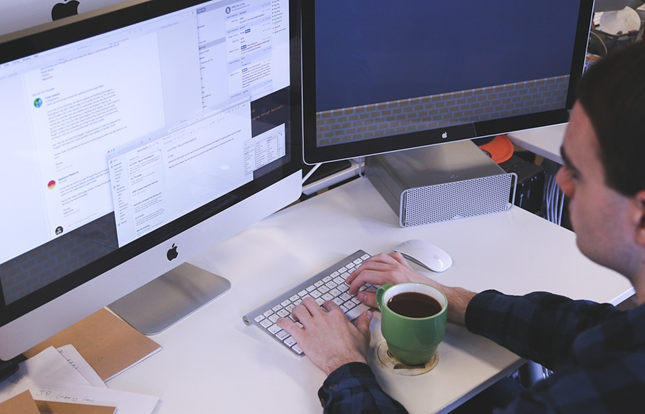 Mobility
In the ever-fluctuating business world, it is paramount for companies of any size to be mobile. The sales representatives, in particular, have to juggle many responsibilities that require a lot of concentration and coordinated teamwork. Recent studies suggest that 65% of salespeople who adopt mobile CRM systems have reached their sales quotas, while only 22% of non-mobile CRM users can boast the same results. Evidently, online automation helps businesses achieve better results. Bpm'online, is a terrific example of an automation solution that enables sales professionals to effectively manage the entire sales cycle without being tied up to their laptops of PC. Moreover, the importance for mobility has never been more transparent as 48% of CRM users nowadays access the software from their smartphones, while 45% prefer tablets.
User-friendly customization
One of the main benefits of cloud-based solutions is that you can customize the software for any industry: from retail and pharmaceutical to financial sector and real estate. The best online CRM is backed up with a robust BPM engine that tweaks every little business process in your company to bring it to a new level of effectiveness. Open source solutions offer extensive API to allow any customization and integration required for your business. Online CRM software makes working with business processes ridiculously easy – you do not need to be a technology specialist and there is no coding involved.
Sophisticated marketing automation
30% of marketers are saying that customer satisfaction is one of their top metrics. That is why, it is paramount to automate personalized marketing campaigns and reach each of their contacts individually. Also, lead generation and lead nurturing are the areas where marketing automation excels at. If implemented correctly, your marketing team will be able to deliver more high quality leads to your sales department. Cloud-based CRM can easily manage marketing strategies and take care of content marketing, email marketing, mobile marketing etc. In fact, email marketing is the most popular marketing channel and considered to be the most effective one in terms of ROI. It is used for a variety of activities such as:
• Lead generation (44%)
• Direct sales (31%)
• Driving retail traffic (9%)
• Other marketing objectives (16%)
At the same time, 92% of marketers state that social media is important to their business. Therefore, your web-based automation solution needs to be equipped with social media tools to boost brand awareness and improve lead generation.
Higher security of cloud CRM solutions
Despite the vast amount of benefits that online automation solutions provide, certain companies are still hesitant towards implementing a CRM system online. When asked why, these organizations mention the lack of customization and the integration challenges with other applications. However, security is the main concern that holds companies back from adopting a web-based solution. For that reason, the leading CRM vendors are taking security precautions very seriously. As a result, the security levels of cloud systems have become incredibly high. Nowadays, cloud CRM are offering cutting-edge back-up policies and have clear data recovery plans for possible accidents.
Affordable automation
Clever pricing is one of the most significant benefits that makes the adoption of cloud CRM solutions such a tempting proposition for tiny startups, e-commerce companies or even huge enterprises. SME organizations, in particular, have very limited budgets and would much rather prefer paying for the software on a regular basis than going for a costly one-time purchase. The cost-effectiveness of online automation continues with the reduction of total cost of ownership (TCO) as you will not have to purchase additional hardware or hire extra staff whose only purpose would be IT management. Not to mention that implementation costs and training costs will be dramatically reduced as well.
CRM industry grows at a truly staggering pace and each year new vendors emerge with innovative automation solutions. Consequently, more businesses have started to allocate budgets to spend on technology. It is hard to believe, but only 12% of companies used web-based CRMs in 2010 and now that number has reached 87%. If you want to transform your company into a revenue-generating machine that will find a personalized approach to every customer – implementation of a powerful online CRM system is imperative.