If you're considering adding a virtual private server (VPS) to your company's IT infrastructure, its price is comparable to shared hosting and it provides many of the benefits of dedicated hosting, including the freedom to install any operating system and upgrade security. Although its ability to customize is advantageous for businesses, a VPS requires some management that's standard with shared hosting. For companies without an IT staff, this management might be a challenge, and even with an IT team, opting for a managed hosting service can often be a wise decision.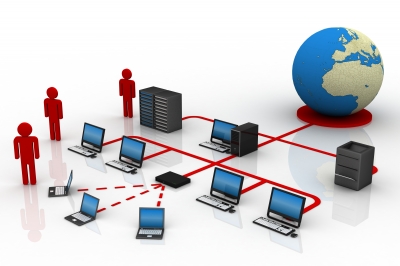 What Skills do I need to Manage a VPS?
Anyone who knows how to manage an on-site server has the necessary skills to remotely handle a VPS. Generally, that means someone with a background in IT. All the typical server tasks must still be taken care of, from initial installations of the operating system and applications to installing security patches to performing data backups. Just like an in-house server, these things require time and technical know-how.
Is an IT Team Required?
Companies without IT teams who opt for VPS hosting when considering how to manage their hosting, should ask themselves, "Would I try doing this myself with an onsite server?" Although the independently minded business owner may want to try his or her hand at everything and may even be able to figure out the basic requirements of managing a VPS, it will be a time-consuming process. Generally speaking, it's not advisable for technical amateurs to try their hand at virtual server management. Missing one backup or security patch can put data in jeopardy and, for most business owners, it's worth a few extra dollars to ensure the safety of company data.
Why Opt for a Managed VPS?
The main reason for a company to choose managed VPS hosting over an unmanaged system depends on whether or not a company has an in-house IT team. If a company doesn't, managed hosting prevents the need for on-site IT staff, which saves the company money on personnel. This is especially beneficial to new companies that start out with bare-bones staff and may not have room in the budget for a technical guru.
For companies with IT staff, one of managed VPS hosting's advantages is the ability to reduce the number of repetitive tasks. In a given week, several hours may be taken up by basic server maintenance. Managed VPS keeps a server operational and its security updated. It also takes care of regular backups and monitors websites and data to keep hackers and viruses at bay. With all these necessary tasks outsourced, the company IT team has the time to work on applications and technology that may actually help the company's business expand.
How is VPS Like Shared and Dedicated Hosting?
VPS has a base similarity with shared hosting. Both forms of hosting involve the sharing of hardware, with one server utilized by multiple clients. The partitioning of that server in VPS hosting, however, gives VPS many of the same capabilities as dedicated hosting without the high price that comes with renting an independent server.
Although the advanced capabilities and customization of a VPS provide greater control, the server also requires management that shared hosting does not. For many businesses, leaving this management to the VPS hosting provider will be beneficial, providing consistent security and monitoring, while freeing up an in-house IT team to work on company growth, instead of just maintenance.