Some people complain that they actually have less free time now that they have so much technology in their lives. Those people aren't choosing the right kinds of tech. When you choose devices and services built to make life more efficient, you could save up to 3 hours a day.
Skip Commercials With DVR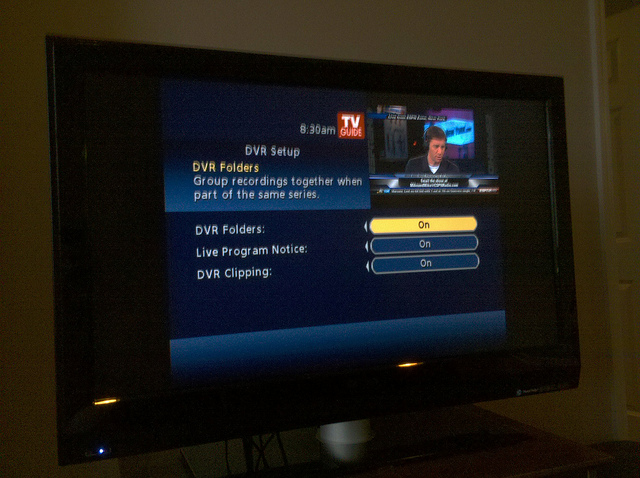 Image via Flickr by mlabowicz
Time saved in a day: 32 minutes
When you sit down to watch your favorite shows, you're also sitting down to watch commercials. That's how networks pay their bills, so what are you going to do?
If you want to save 45 minutes every night, you'll start recording your favorite shows so you can fast-forward through the annoying commercials.
The exact amount of time that you save depends on how much TV you watch. Today, though, the typical half-hour episode only offers 22 minutes of content. The rest of the time is spent playing commercials. If you watch two hours of TV per night, which is well below the national average according to Nielsen numbers, you save over half an hour by skipping the commercials.
Skip the Commute With Videoconferencing
Time saved in a day: An hour, easy
Work meetings can take up a huge chunk of your day, especially when you have to drive across town to meet in someone else's office. That's valuable time that you could spend doing more important things than sitting in a car.
With videoconferencing, you take out that long commute without skimping on your job responsibilities. A service like Skype lets you videochat with other people for free, as long as you're in the same country. You just need an Internet connection, microphone, and web cam. Considering almost all mobile devices have these features, you can use videoconferencing to save time no matter where you are.
Save Time by Making Contact Lists
Time saved in a day: 10 minutes
Making contact lists ahead of time can save you minutes of typing when you send emails and texts to multiple people. How many times have you  sat in front of your computer, trying to remember the names of everyone working with you on a project so you can include them in an email.
Forget that time, hassle, and anxiety. When you make contact lists ahead of time, you just choose the group you want to send your message to. It might not shave hours off your day, but it will definitely shave off minutes.
Plus, you don't have to feel embarrassed when you realize you forgot to CC someone on an important email.
Let Waze Reduce Your Commute Time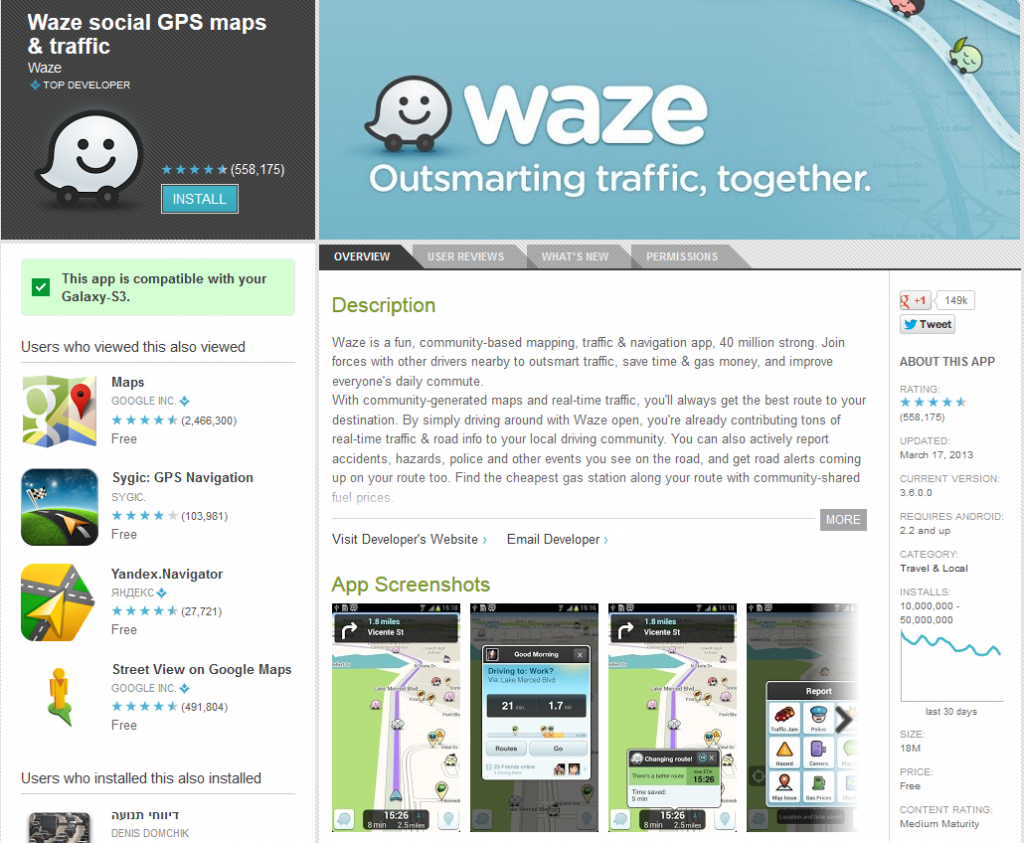 Image via Google Play
Time saved in a day: Depending on the city and day, an hour or more
You can't escape your daily commute. But what if you could do it more efficiently?
Waze is a smartphone app that gathers information GPS-enabled devices to find the best route. If other Waze users have gotten stuck at a part of the expressway, it will recognize the traffic jam and advise you to take an alternate route.
The amount of time that you save depends on the day and where you live. Get a Real Degree can help you save time and resources by offering quality education courses online. Continue in the pattern of improving your life through the advancements of technology.
What technologies do you use to save time? Do some work better than others?