The device that is ideally used for recording HD videos, Camcorders have become a craze among youth as digital world gets dominated by photos and videos. People have come to value high-definition videos and this change in mentality has driven sales for camcorders in India.
These video recording devices, against prevailing thought, is not very expensive. You can get yourself a decent device well under your budget. If you are looking to buy one, here's a list of the best devices to help you choose better.
Sony HDR-PJ670 Camcorder Camera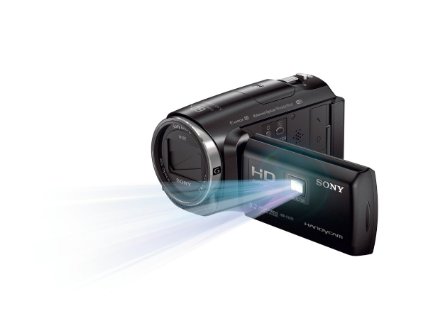 The best device for a first-time camcorder buyer, Sony HDR-PJ670 ensures top quality video recording. With bit rate up to 50 Mbps, the device reduces compression noise and ensures crystal clear full HD videos. You get to record smooth footages at all times, thanks to Balanced Optical SteadyShot feature.
Another interesting feature of the device is its ability to perform extremely well in low-light conditions. The Exmor R CMOS sensor makes your dimly-lit situations look magically bright. There is a 9.2MP camera, a 3-inch LCD screen, a built-in projector and HDMI support on this device.
Panasonic Standard HC-V160 HD Camcorder Camera
Ideal for the budget shopper with high expectations, Panasonic Standard HC-V160 Camcorder delivers all that is expected and a little more. With a large 38x zoom and 77x intelligent zoom, the device can capture all little details and bring it to a big screen. The device comes with an 8.9MP camera, image stabilization and illuminated sensor.
The recorder lets u shoot in low-light conditions with ease. It can sense shooting conditions and automatically adjusts to the needs. Also, the 32.3mm wide lens can fit in more people in a single frame. You can get yourself this extremely affordable camcorder from Flipkart. If you are intend to save more, use flipkart coupons available on CashKaro.com for discounts and extra cashback.
Panasonic Standard HC-V270 Camcorder Camera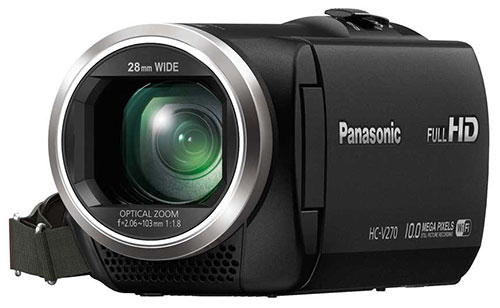 A camcorder with the ability to take still pictures, Panasonic Standard HC-V270 is equipped with a 10MP camera and comes with 50x optical zoom capacity. This Wi-Fi enabled device also has NFC connectivity which lets it connect with nearby devices to shoot videos from different angles. There is a facility to broadcast 1080p videos in real-time.
An interesting Baby Monitor feature is present in this device. This can make it pair with a smartphone and enables you to check on your baby sleeping in another room. Other features include a 2.7-inch LCD screen, miniature effect and time lapse recording. You can use amazon coupons to get this device for a discounted price when shopping on Amazon India. You also get a 3 year Panasonic warranty on this video recorder.
Sony HDR-PJ410 Camcorder Camera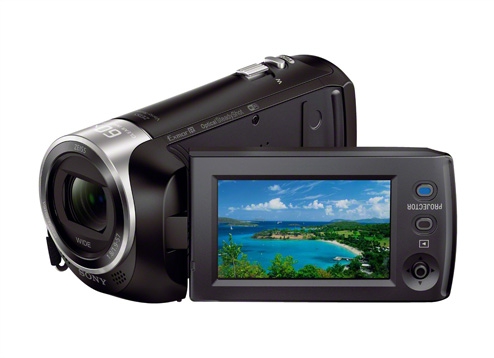 This pocket-friendly device has a 2.7-inch LCD screen, a 9.2MP camera and built-in Wi-Fi support. You have the option to record up to 50 Mbps bit rate with the help of XAVC S recording format. The Exmor R CMOS sensor lets you capture amazing videos in low-light situations.
There is a highlight movie maker on board which can create a short teaser with a background score from the entire shot you have taken. You can live stream your videos and can share it with your loved ones too.
Sony HDR-CX405 Camcorder Camera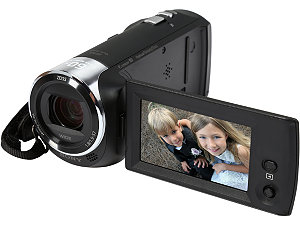 Detail-oriented and dynamic recording is totally possible with the Sony HDR-CX405 Camcorder. The recorder's Zeiss Vario – Tessar lens produces clear videos with good contrast and saturation. There is an internal editor which lets you create the perfect video by combining the best moments captured.
You can zoom your videos to 60 times without any compromise on the quality. There are 13 different camera effects and the ability to choose focus points for your recording. This exciting piece of technology is available on all online shopping stores.