Movies are always more entertaining when you share it with your family and friends. Like most people, you might be downloading movies from the web and you have discovered that you cannot play some formats directly on your DVD player. Besides that, you might be using iTunes to manage your media files on a Mac or PC and there are numerous videos stored in the iTunes library. Since you are reading this article, it is safe to say that you are looking for a way to burn those iTunes movies in order to watch them at home on your DVD player. Well, look no further as you can find information below about a program that will allow you to burn DVD from iTunes.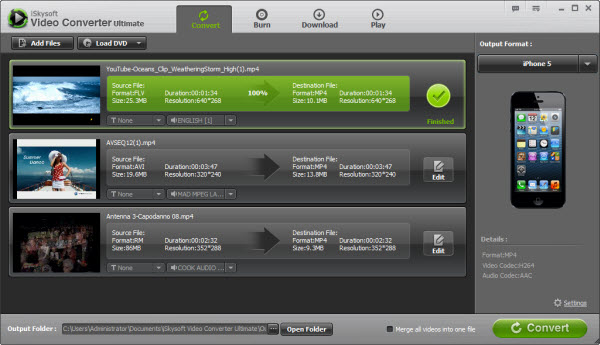 The iSkysoft DVD Creator is the best tool around for you to use when burning movies and videos to DVD format. As you know, you have two kinds of videos for iTunes; one with DRM protection and one without. The DVD Creator can burn these two video types to DVD format. It also comes with a user-friendly, easy to use interface that tech savvy persons and those without tech skills can use to burn their iTunes videos successfully. This DVD creator is even more powerful, because it will allow Mac users to convert nearly all videos types easily and quickly from one format to many others.
One of the other key features of this program is its conversion speed. According to the feedback from the users and the claims, the software can burn video files up thirty times faster than the programs on the market. Besides the high speed, you will love the fact that this software delivers quality results and is offering some great features.
Start by installing and running the program.
Next, click to add the button to import the iTunes movies to software program and choose to Burn tab. Another option is to find the iTunes file on the computer and drag them directly to the program.
After that, you can select a template for the DVD menu and customize it by adding your favorite images, music, background, etc. You should also choose the parameters for the DVD such as the video quality, aspect ratio and more.
Once you complete all the settings, you need to get a blank writable disc to insert in the DVD drive on your computer. Next, click to start the burning process to copy the iTunes files to DVD.
So far, this iSkysoft DVD creator tool has proven to be quite effective. It has gained many great reviews from persons who have used to burn movies to DVD on Mac.