Mobile phone manufacturer INQ has collaborated with Facebook on phones facilitating the social networking site, and the outcome are the Android based INQ Cloud Touch and INQ Cloud Q.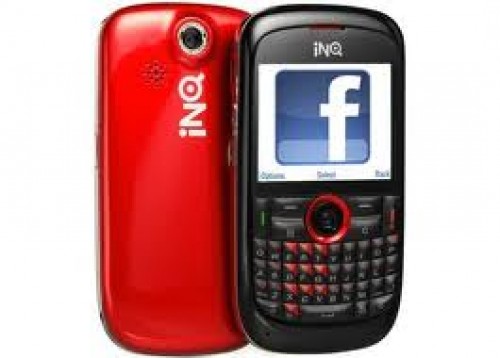 The phones are primarily meant for people who use Facebook as their main means of communication. The home screen contains a feed for seeing  friends updates, pictures, videos and web pages. Some touch links to facilities like Facebook Chat, Friends, Messages, Wall and Notifications. Facebook events will come as a pop up in the Google calendar on both phones.
The INQ Touch and INQ Cloud Q also packs together streaming music service Spotify through which the users can access the service's application via a dedicated key. To use Spotify on mobile phones, users at the moment have to sign up and pay a monthly fee for premium service.
INQ Cloud Touch and INQ Cloud Q use the Android 2.2 version. INQ Cloud Touch carries a 600MHz processor from Qualcomm, and flaunts a 3.5-inch capacitive touchscreen, a 5 megapixel camera, GPS and a microSD card slot and will be available from April. Meanwhile INQ Cloud Q has a 2.6 inch display and QWERTY keyboard.