Previously we discussed the potential of deploying a Magento hosted platform for your business (Why Magento?). Here we look at the IT architecture that makes a Magento server the best-in-class engine room many industries (if not all) need to customise IT. But to deliver unparalleled performance and reliability takes a major balancing act, and it revolves around three key factors that make Magento servers best-in-class: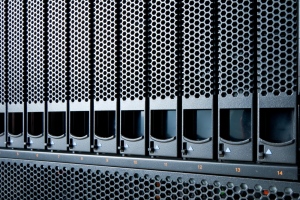 1. Performance vs. User Experience
Magento servers are built for continuous peak performance, using state-of-the-art chipsets and server configuration. Such a build is kept up-to-date as a dedicated service to meet the demands of your specific business. That means performance, power, speed and reliability must remain best-in-class for you to make a difference. To be seen and heard above competitors in your industry. Superior server performance delivers greater levels of operational efficiency by utilising resources that gain competitive advantage as you scale.
Server virtualisation of this kind is pivotal as you aim to establish and maintain a leadership position in an ever expanding online market. To help you deliver communications, products and services that accelerate strategic outlook, operations and support.
Dedicated Magento server infrastructure harnesses 3rd party expertise by hosting hardware, maintenance and support around your unique business requirements. This helps walk the fine line between being performance and customer oriented. Optimising time, money and resources without the need to purchase off-the-shelf and often unnecessary 'bolt-on' services (software, hardware) that aren't required. Buying and maintaining in-house servers also don't scale as they quickly become an over-spend, under-utilised or simply unfit for purpose.
A Magento server keeps your website performance and user experience balanced at all times, without risk or complexity that turns people away. Using a fast network and performance optimised server enables all stakeholders to enjoy the best user experience, at any time of the day.
2. Customisation vs. Security Compliance
At a time when information governance and security is not only tight but incredibly restrictive, businesses need secure e-commerce hosting that is compliant with PCI DSS 2.0. Here Magento servers are continuously maintained to meet this and other security standards. Fully controlled and supported server architectures keep the highest regulatory and audited governance standards for e-commerce today.
Managing this concern externally, allows you to concentrate on more important business matters, even when standards change, data acts get passed and support protocol evolves. This creates the best e-commerce experience for you and your clients, in a digital age when it is increasingly critical to have customised IT, fit for purpose, but remaining rigidly compliant with certified infrastructure and server standards.
Outsourcing legislative and security concerns to your outsourced provider also eliminates headaches when trying to migrate systems, perform backups and deliver cloud based services across a customised infrastructure. Such a level of flexibility is difficult to manage in-house but must be attainable to create the best experience for your online business to succeed. This takes integrated resources, working together without diminishing processor power or performance. It is equally challenging in an online marketplace that demands extreme levels of data awareness and graphical representation to engage people at all levels of decision making.
3. A Different Server For Every Business
Every organisation today needs a customised server build. That is simply a fact of life as staff and customers become more savvy to tech culture. As a result you MUST differentiate from competitors.
Magento servers are specifically optimised for low, medium and high traffic generating websites, as opposed to being built to a generic, one-size-fits-all server specification. Magento servers therefore capture the nuances of your business in an optimal way – creating e-commerce modularity and application server performance stacks that are robust, easy-to-use, easy to migrate, high performance yet incredibly versatile. This combination creates huge advantages over an off-the-shelf server that is neither built for your business, nor your key stakeholders.
Balancing customisation, compliance, performance and power is too great a challenge for standard server architecture. It is this balance that has made Magenta servers the best-in-class for flexibility, reliability and high performance computing. This translates into quick, easy access your staff, customers and partners need to embrace your business, whilst at the same time remaining fully compliant in very challenging times.