With promise for higher standards and performance, the Release Candidate of Internet Explorer 9 is now available. Microsoft has announced the launch of IE9 RC at http://www.BeautyOfTheWeb.com in 40 languages. With over 17,000 feed backs and guidelines from more than 25 million beta testers,  IE9 RC comes with a faster script engine and better compiler optimizations.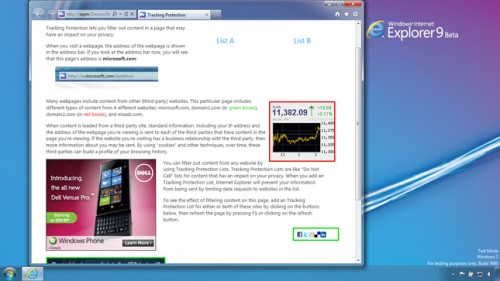 The RC has an improved play over the beta with support for emerging Web standards like CSS3 2D Transforms, HTML5 Geolocation and HTML5 elements. The version has accessibility to the audio and video controls of HTML5 as well. The privacy improvements of IE are well-featured in IE9 RC. In addition to an opt-in Tracking Protection,a Tracking Protection List is also provided.
IE9 RC functions on Windows Vista and Windows 7 but does not support Windows XP models.Microsoft has assured that the final IE9 will be available soon; as for now users can download the 32-bit or 64-bit versions of IE9 RC from the Microsoft site or from the company's download center.