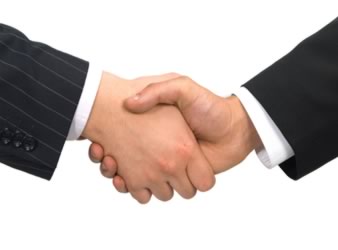 Finding the right appointment setting services can help you to save time so your employees can use their talents growing your core business and can help you to save money by not having to pay salaries or pay for training. These pivotal services can also help you to reach your business goals faster by getting qualified leads. Before you can do any of that, you have to find the right appointment setting service, and doing that can often be easier said than done.
Here are a few quick steps you can take to get started with a solid appointment setting service so that you can start taking your business to the next level to meet your goals:
Ask for Referrals
One of the best ways to find a good service provider in any industry is to ask for referrals. Getting a referral for an appointment setting service can increase your likelihood of finding a company that will meet your needs and give you the results you want. You can trust that you are connecting with a quality company because you are being referred by someone you know and trust who has had experience with the company and was satisfied.
Research Reputation
If no one you know has a personal recommendation, you can research the company's reputation online and learn about what others have to say about it. Look for online reviews, information from the Better Business Bureau, or articles or blog posts written by current or former customers. If you find a lot of positive information about the company, it's probably worth a second look.
Choose a Pay-for-Performance Model
Each appointment setting service will charge differently. Some offer a package with a flat fee, while others charge by the hour. Still others offer a pay-for-performance model in which you pay for each lead or appointment that they get for you. By choosing a pay-for-performance model, you can ensure that you are only investing in results. This reduces your risk with an unknown company and helps you to make the most of your investment.
Getting started with an appointment setting service doesn't have to be complicated. Use this simple steps to get started and find a company that can bring you the results you need to help you take your company to the next level and to meet your goals.