A chain of department stores inAmericacalled Kroger has done the unthinkable. They've cut their queuing times down from an average of four minutes to around 26 seconds. You know the score: you go shopping, you grab your stuff and then go to the checkout to find that only one of 17 are working and you either have to join the back of the line or go somewhere else. Kroger have by-passed that by incorporating new technology. A series of infrared light boards tell customers how many lanes are in operation, how many need to be opened and the number that will be operational in half an hour.
But what does this have to do with your business?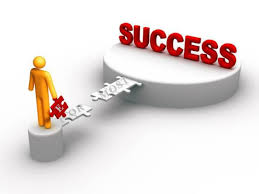 Keeping Customers Happy
It's all about maximising the customer experience. Marnette Perry, the Senior Vice President of Operations said: "If we wanted to develop loyalty from our customers, we really had to respect their time and improve the checkout experience". At the end of the day, shouldn't this be the maxim for all business owners? Regardless of the product you sell or the service you supply, you need customers to be attracted to the way you do business and a huge factor in that is how quickly you can supply it or get the job done. And, if you can't supply that service as quickly as another company, then guess where they're going to go? Yes, that's right – your competitor.
However, speed doesn't mean haste. You need all the behind-the-scenes systems to be running at optimum speed to offer customer-first service – but you also need those systems to be efficient. It's fairly pointless rushing to serve a customer if your background systems are supplying the wrong data – which is where technology comes to the fore. There are more and more business tools available that can streamline the way your business functions, letting you get on with the job of interacting with your clients.
Combating The Factor That Slows You Up
The big one has to be QuickBooks – because the factor that's going to slow up any business, in all departments, has to be accounting. But QuickBooks is much more than just accounting software. What you're looking at is a virtual financial control centre that's user-friendly for even those with limited accountancy skills. Using this package, you can turn manual, time-consuming tasks into automated processes that take care of themselves. In addition, QuickBooks give you the facility to avoid late payments, print sales reports and do your tax returns efficiently and quickly.
A Game-Changer
While all this will undoubtedly help speed up the background running of your business, it also has some features that will directly affect your customers. Being able to bring in a quote on time, draft invoices quickly and accurately and create a project-management document, complete with all the financials is all part of the customer experience. Your clients want to know that they can get what they want and get it at a time that's most convenient to them. As far as they're concerned, that's your job and if you're not up to speed then they'll go elsewhere. Intuit QuickBooks allows you to track financial data online and even make financial predictions, giving you the knowledge that the business is taking care of itself.
Software like QuickBooks is a real game-changer. Your customers want to feel that they will be served quickly and efficiently – not like they're waiting in a queue, even if it's only for 26 seconds!