Traveling is always a fun experience, but it will also be quite taxing at the same time. You will have to think about the places to visit, shopping, the routes, hotel bookings, food, etc. Taking care or handling all these things can be difficult, especially without a trusted guide. The entire thrill of the travel might be lost completely. At the end of it all, you will feel stress and strain.
Now with high-speed wireless technology being so widespread, you don't really need a guide in person to help you with your travel needs.  The advent of smartphones has paved the way to a new era of computing and networks. There are apps created for just about anything you can think of. In this post, we will look at some of the best smartphones apps that can be very handy for the travelers.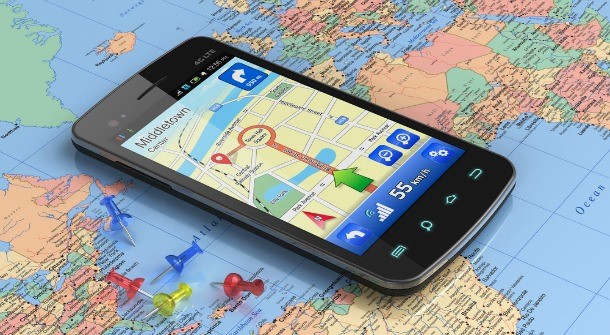 HearPlanet (Lite)
This is a free app and can be used both for iPhone and Android phones. This is basically an audio guide. It helps in finding the nearby places and hotels. It provides global coverage for more than 300,000 locations. All attractions in that area will be given by HearPlanet along with miles and kilometers. Just keep listening to it and drive.
Meal Ticket
Meal Ticket helps you to know about the latest deals in the restaurants in the required area. The users can just login to the app and search for deals. Then they can redeem it on their iPhone or iPod itself. The coupons can be shown to the waiters on your phone itself, no printouts required. Also you can share them with your friends if you like the deal.
HotelPal
Looking for a hotel in the place where you are now? Not familiar with the area? No worries, if you have HotelPal app in your iPhone or Android phone. You have to just enter the zip code of the area and it will pull up exact details of hotels and room availabilities, along with the prices. It will even show you the picture of the rooms, gallery etc. So you can just see, compare the prices, and select the best fit for you, then book it instantly.
Kayak
With Kayak app installed on your iPhone, iPad or Android phone, you can check for the cheapest flights, the best suitable hotels for your stay, track the status of your flight, and manage your entire itinerary. It also helps in rental car search. This app even looks out for baggage fee and also helps you with the airlines helpline numbers. This has so far been considered the best of all travel apps by many users. It is user friendly and fast.
Gas Buddy
If you are running out of fuel while traveling to a different place, then GasBuddy app will be your savior. With this app you can locate the nearest gas station, and the most current gas prices. You will have to use the zip code or city name to get the list and prices.
Alfred
Alfred can be considered as your personal assistant. If you give him your favorites and preferences, he will give you the list of all recommended places for you to choose from. So, if you are traveling and you prefer a particular type of cuisine, just check with Alfred, and he will show you which restaurant serves your favorite cuisine.
When traveling, ensure that you have the few of the above apps on your smartphones. It will make your travel hassle free as you can get flight information, hotel details, weather, tourist attraction details, maps, and lots more with just a few clicks. The icing on the cake is that all the above apps are free to download.
Have a great planned travel!!!
Author's Bio:
Steve Monsen has written this article. He likes keeping in touch with latest technology, and also shares information through his informative blog posts. You could also visit their website, which a TV casino review portal.