These are some of the apps that can make a Website efficient:
It is developed to help you manage <META> tags. It can also generate Description, Keywords and <META> tags based on your requirements. Free trial is available on its Web site.
Major features:
Automated site analysis
Integrated spell checking
Automated report generation
Automated <META> tag generation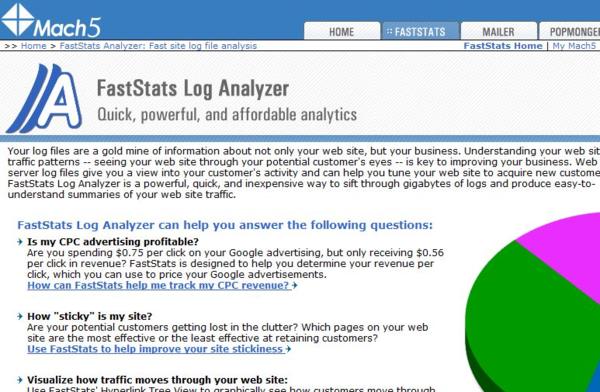 It gathers information from the Web server log files, including daily traffic, traffic sources and common keywords used by visitors in search engines. Data can be shown in graphic or table formats. FastStats is also useful to track down dead links and to monitor server performance.  FastStats is free for 30-day trial period.
Major features:
Elaborate reports to help Webmasters in analyzing the cost efficiency of their online advertising
A graphical hyperlink tree to show how visitors navigate the Web site
Site stickiness reports
A log analyzer for collecting site statistics, for example operating system and browser your visitors are using. Reports can be presented as HTML or text and printable. This app is free to use.
Major features:
Report on visitor application(s) or operating system
Sort data by the number of hits or alphabetically.
Filter visitor report
It is a log analysis app that gives you with an opportunity to track traffic data on more than one site.  It includes complete reporting as well as an opportunity to generate ad hoc and custom reports. It is also possible to track the effectiveness of banner advertisements, traffic sources, and find most popular pages on your site. The software is free to try.
Major features:
Custom reporting with filter options
Trend reporting on site traffic
The ability to check data collected from server logs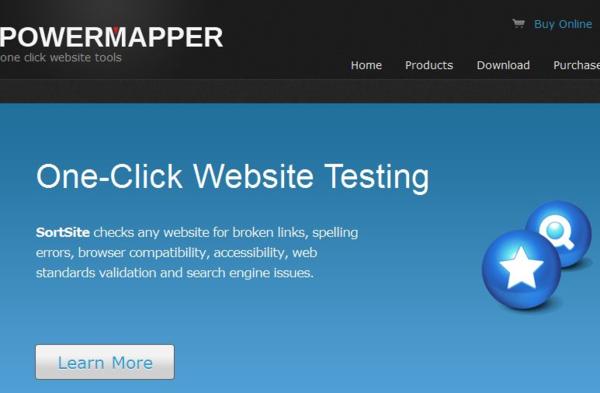 It provides webmasters with a quick interactive sitemap, which in turn offer simple site visualization and navigation. PowerMapper crawls your site and generates a site map containing thumbnails of each page; site map can be in GIF or HTML format. It also detects broken HTML tags and verifies links.
Major features:
Site map generation
Visual representation of site structure
Site map printing
Invalid HTML and broken links inspection
It is useful for measuring the effectiveness of online promotion.  The app can submit your newly created pages to major search engines and generate ranking reports. It is a trialware.
Major features:
Supports popular search engines
Works with many URLs and Web pages
Generates automated scheduling
Provides reports showing how well a Web page ranks against competitors
TopDog Pro:
It queries the major search engines for your URL and primary keywords, showing your and competitors' positions. The app eliminates the chore of checking each search engine, typing in a keyword, and evaluating the results. TopDog creates reports on your Web site position and prompts you to changes in rank.  It is a trialware.
Major features:
Customizable reporting
Determine site ranking for a specified keyword
Built-in scheduling
Support for unlimited sites