Turkey is one of the leading economies in the world. Most International companies are investing in this growing economy and as a student in Turkey; you can work for one of these international companies. Studying in Turkey is one of the most fulfilling experiences. The country offers a wide historical and cultural background and it is also cheap to travel around. Turkey has some of the friendliest people and it offers a variety of courses offered by other international universities.
Country Overview
• The country is also known for its quality of education. Students are also guaranteed to get internationally recognized diplomas as well as transfer credits to other European schools in case of a transfer. The programs offered are also designed in such a way that a student can get an internship opportunity in their related field of study. Graduates are also offered jobs in their sectors of study.
• Scholarship opportunities in Turkey are provided by both the state and the colleges. Studying abroad is one of the most exciting experiences but consultation is necessary before leaving to study in a new country. The following tips are useful for those going to study in Turkey.
Learn A Few Turkish Words
• Learning a few Turkish words is essential. Knowing a few things about Turkey and your university will also be very useful.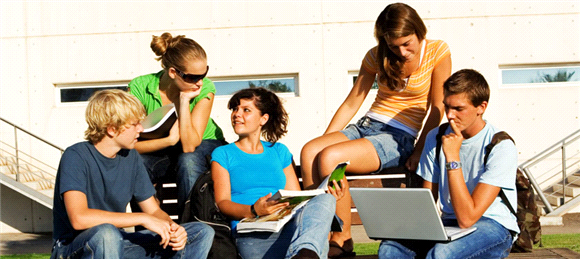 Research On How Much It Will Cost You To Study In Turkey
• The cost of study is one of the major factors to consider in your study abroad decision. Turkey unlike other international student destinations offer low annual tuition fees. This means Turkey will be an ideal destination for those looking to study on a limited budget.
Determine The Cost Of Living In Turkey
• Turkey is one of the cost friendly countries in the world. This makes it a suitable study destination for students. Turkey is one of the few countries that will help you interact with people from different cultures, lifestyles, and religions. This will give you a diverse experience as a student.
• The universities offer accommodation but the restrictions are disheartening. Home stays can be arranged. This is a good alternative for the preservative kind of students. For the more adventurous students getting a place of their own is the best option. Sites like craigslist or the flat mates offer cheap listings.
• Deciding where to live is important. You can either get a place near the university or the Taksim Square for those looking to have fun. The mode of transport commonly used here is buses but Dolmuses are also present. Buses are relatively cheap, clean, and comfortable.
Find Out If The Weather Will Be Favorable
• This is another important factor to consider before deciding to study in Turkey. Turkey has all the four seasons and it provides the perfect destination for swimming in summer and skiing in winter.
Getting a Visa
Majority of the universities insist that you get a visa in advance. You can get Turkish visas online unlike the past. The Turkey government has made it easier for International students to get study visas in a quick and cheap way.