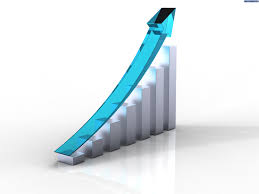 Technology is a very big force in the world of business today. It does not matter whether your business is small, medium or a large one; you need technology to compete fairly for clients and services. Due to this importance of technology to your business, this article is dedicated to providing the top 10 apps that shall make your business grow a big deal. For the full list and details, continue reading…
Top 10 apps that your business really need to grow
Sales force mobile
this is like a desktop program that allows you to have access to crucial business data including graphs, charts and any business related database. Your sales staff shall increase their performance as well as efficiency with this kind of gadget. It is what you need in client meetings where you cannot carry all the information needed in a hard copy. You are likely to impress your customers by flashing this simple application device yet carrying a lot of important data.
Skype
f you go for Skype, you shall definitely save a lot of business money particularly on overseas calls and travel. You can hold business conferences using this voice over service from the comfort of office and yet get the same physical impact as you would have if you were on face to face situation. It is also a fast when to consult and make crucial business decisions without incurring expenses at all.
Good Reader
this device allows fast transfer of data from your handheld tablets to your computer. This is possible through Wi-Fi, cloud networking and email servers. Your business shall become versatile in data handling. This is what you need for a good progress in your business.
iFlight
Any business requires a lot of travelling in order to make purchases or meet clients. Therefore, flight information is important for you. iFlight gives you all that flight information for all main UK airports. It searches all travels by destination criteria, flight numbers and the likely departure time and any delays possible. Keep yourself posted on all these as you give all to your business.
Connect mobile suite
you shall not always carry your computer around but you will need to edit documents while on the move. The quick office connect mobile come at handy in such situations. You shall use your smartphone or tablet to have the editing done.
Analytic app
this is for your business website visitors. It uses Google application to tell you how many visitors are viewing your website, their area of origin and their loyalty rate to your services and products.
Ever note
with this application, you can capture audio, written and visual data from any place. You can also back up your data in this gadget.
Calc VAT
Have the data on prices, profits and taxes for all years at your table when you acquire this UK VAT calculator.
Print n share
you shall be able to print information in your mobile and use it for business purpose such as record keeping.
iXpenselt
You need to plan for your expenditure. iXpenselt helps you is setting up all budgets you may have.
Try this and your business shall grow immensely.
Author Bio:
Amy Lawson is a blogger and a financial consultant. He loves travelling with his family. He researched on various financial sites, some being PPI Claims, Tax Credits Guide, etc. You can contact the Tax Credits Office on the working tax credits contact displayed on their