Are you a car enthusiast? If so, you should obtain access to these car enthusiast applications. These apps can help you improve your car driving experience. These applications are user-friendly, highly functional and can make your experience more efficient. If you go on a long vacation or if you get into an accident, there is an application to help with every situation related to vehicles. Consider these applications for car enthusiasts.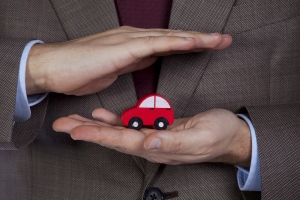 1. Cars.com
The app is recommended for people who are looking for new or used cars. This application features prices, list of dealerships and allows people to browse by model, make, and mileage. This comparison tool allows potential buyers to create lists to find the best deal.
The application will also list the search inventories of vehicles at particular car dealerships. Kelley Blue Book values are also listed in the app. Cars.com is affordable and can be downloaded for the iPod Touch and iPad through the App Store.
2. AccuFuel
AccuFuel Fuel Efficiency Tracker makes it easy to track fuel efficiency. This application can tell the car owners whether the vehicle is economical or inefficient. Your driving habits are immediately recorded, and you can determine if a hybrid vehicle will save money over a standard vehicle or SUV. If you are concerned about the environment and are wondering what you can do to preserve fuel, this application can help.
3.CarBuzz
CarBuzz will keep you current on the latest industry news. The application will keep potential car buyers to informed with articles, ratings, and screenshots. Forums are available to help potential car buyers discuss cars. This feature is available to connect through Facebook Connect. Whether you're after a used BMW, Mazda or Subaru, you will get access to all the latest news in one app.
4.Dynolicious
This application allows people to measure the g-force, acceleration and top speed of vehicles. The horsepower of the vehicle may also be measured by this application. Dynolicious can be easily downloaded on the mobile device. When the driver accelerates, it records all the proper information.
5. iWrecked Auto Assistant
iWrecked Auto Accident Assistant provides car owners with the ability to log accident information. When an accident occurs, a time-stamped photograph can be taken. The information can be stored in a PDF. This can be sent to the insurance company. Without this application, having a car accident can be an inconvenience.
Top 5 Apps for Car Enthusiasts
Car enthusiasts need applications to make their driving experiences better. The more the driver is informed, the better the vehicle experience becomes. Applications are inexpensive and easy to obtain. Car enthusiasts need applications to help make informed decisions about car purchases, maintenance, vehicle efficiency and other related car concerns. Research the applications and download the best ones to help improve your driving experience.
Written by Alex Kurt