However large your company's operation may be, it remains non-existent to the web surfers unless you have your internet presence in the form of a website. A website is essential because of the internet is now the largest platform for advertising. More than a billion visitors across the globe access the internet at every moment of the day. Therefore, this is the most effective way of reaching the new potential customers. Unless you have your online presence you would not be able to successfully market your products through the internet, which is very essential to survive the tough competition in this internet era.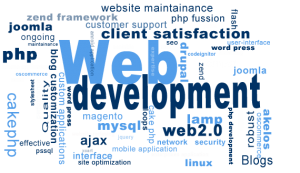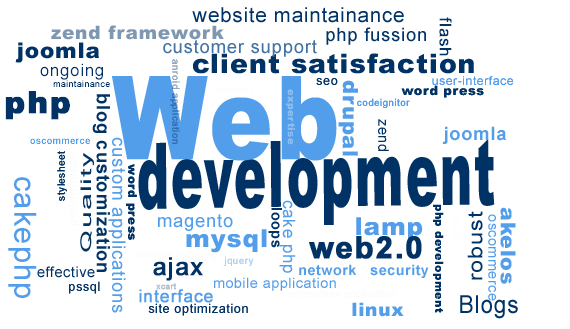 Hiring a web development company
However, not just having your company's website on the internet is enough but it should be within the reach of the internet users. For that it needs to be search engine optimized and then only will it be getting more visitors from the search engines. It is not possible for business owners themselves to create an attractive website and then add SEO content to it. Therefore, they need to hire specialized agencies i.e. web development companies. While looking out for the web development companies follow the given tips.
Seek for recommendations
You might be having acquaintances that have availed the services of a web development company. Ask them to give the contact of web development companies from whom they have developed their website. Also ask them if they were satisfied with the kind of services the web development firm had provided to them. You can even tell them to recommend you about any other company if they were not satisfied with the services of the company they hired.
Go through web development companies' websites
There are many web development company websites flooding the internet. If you would go through their websites thoroughly you would be able to make an idea about the company. This will help you to decide whether you should hire the web development firm or not. Some of the things that you should look for on their websites are:
Company's vital facts: Where are they located? What kind of developers they have? Since when are they in the web development sector? These questions would definitely help you to make an idea about the company's authenticity, what kind of projects would they be able to handle, their experience in doing any work, etc.
Projects undertaken: Once you have got the basic idea about a company, try to develop an idea about the kind of work they do. Their site must contain details about the kind of works they have previously done along with their clients' feedback for such works. This will help you understand what type of projects they are competent at.
Ask for quotes
Once you are satisfied that a web development company is worth considering, get a quote from their representative by contacting them via the e-mail or contact number given on their website to see whether the company is affordable for you to hire or not.
Do not make haste
Do not forget to compare few companies before hiring one because you might come across a better company by considering a few options. Remember, that the first company you come across may not be always the perfect one for your website development.
Shopify web developers are the best when it comes choosing to choosing the best web development team in the market.