Computer-aided design or CAD software has revolutionized the way designers work in a whole range of fields and industries. Architecture and engineering are two obvious fields where CAD can help improve performance and productivity but CAD can also be useful in all aspects of product design and in areas as creative and diverse as the worlds of fashion, interior design and landscaping.
CAD can be applied anywhere, in fact, where an initial idea has to be solidified and eventually transformed into a physical reality. It doesn't even have to end at the design stage, as CAD software can be combined with computer-aided manufacturing (CAM) to streamline and at least partly automate the process of taking a product to market.
Not all CAD packages are created equal, and the exact suite required will largely depend on the nature of the designs it's to be used for. 2D CAD can be suitable for certain projects. Some elements of architecture and fashion design for example can be amply assisted by 2D CAD software but designs will often be complemented or combined with 3D modelling at a later date.
3D computer-aided design programs can use wire frames, solids and NURBS (for the uninitiated that's 'non-uniform rational basis spline', a mathematical model commonly used for generating and representing curves and surfaces) to create and edit fully three-dimensional design architecture.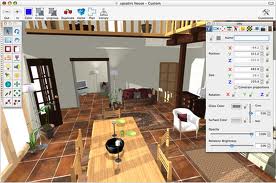 The designer can rotate the design through 360 degrees around all three axes. Where designs on paper and physical models can be difficult to amend or modify, CAD designs can be constantly changed and improved upon. If a new aspect doesn't quite work, the designer can easily return to a previous version, allowing a greater degree of freedom and creativity when it comes to experimenting with the design.
Solidworks 3D Design Software provided by NT CADCAM is a great example of high-end 3D CAD. As well as aiding precision, a good quality CAD package should remove some of the 'donkey work' of design.
Repetitive tasks can be automated and existing geometry can be copied, mirrored and amended. Design parts can be stored in 'libraries' for re-use further down the line or in completely new projects. While it is a fully 3D CAD package, the Solidworks software also creates comprehensive 2D drawings that can be automatically linked with your 3D model.
At the end of the day, CAD is just a tool. You still need a great designer using it but for many such skilled designers, computer-aided design is one of the most important tools in their arsenals.