Recently Photoshop celebrated its 25th anniversary. Photoshop has been used widely in many applications around the world for manipulating the different images. For a normal street photographer to a high end animators also users of Photoshop. This desktop application becomes a huge advantage for many business people ever since it came to existence. This application creates a sensation in the photo world by supplying so many editing tools to the geek users, the high quality pictures manipulated in so many different ways to make it alive. Using an application so many world popular and award winning photos had edited before they reached the world out here. Nowadays a common normal user also started to operate the Photoshop to edit their pictures to share on social networking to show their editing and creative knowledge. Powerful users know the best tools inside the Photoshop, These tools include so many advanced filters, which are very useful for user to create a dynamic look photograph and reach his imagination. Here we are making out them.
Levels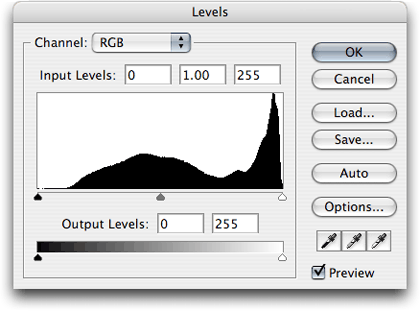 Using the levels adjustment tools you can edit and change the light, brightness and contrast settings. When you have exposed a picture with low light, then you may miss some parts, using the levels you can improve those changes you want bring in the photograph. You can the result in reflections of instant while changing this level to obtain a perfect required property. You can find these settings by just using short key command/control + l, otherwise you can also go through menus as IMAGE-Adjustments-Levels, immediate a dialog appears with the levels options.
Hue and Saturation
Hue and saturations are related to basic photographic properties, small change in them will affect the entire image. Hue is also considered as the color, these settings will not used in frequent because these will replace the color of the image and gives a specific kind of pattern color in your image. Experts and advanced users use these settings to adjust the saturation points; saturation changes make the picture quality higher and classy. Using one option in these menus, you can simply a colored image into a black and white photo in just fractions.
Clipping Masks
Using this option we can simply apply a pattern or photo to text or to a photo shaped object. Doing this requires a skillful hand because the process clipping and masking requires a depth knowledge how it works in Photoshop and how we can obtain that particular imaginated thing on to the view. However, it is a powerful tool can bring a fantastic artistic work on your photos.
Filters
Filters a prescribed set of action instructions, which will immediately act on image to extract the result. Their different filters available for in the Photoshop menus and also you can download menu filters to add to Photoshop as plug-ins. Filters are for specific tasks like blur, sharpening, liquefying and applying patterns. So many filters are available for us in the internet download and do the work in simple steps.