Health and medical apps offer variety of features for doctors, medical students and the general application. A study conducted in May 2012 by Manhattan Research suggested that 62 percent of doctors in the U.S already had some kind of tablet device, a figure that has doubled since 2011.
Though these apps don't replace doctors and medical consultants, they can greatly enhance knowledge levels. They also allow the user to keep track of and collate medical information, which can then be easily transmitted to medical malpractice lawyers in the event of a medical error warranting legal action.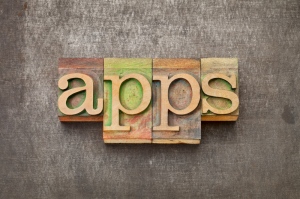 Without further ado, here are 5 great medical apps to use:
1. First Aid
First Aid has been developed by American Red Cross. This app presents basic instructions that are required in typical first aid emergencies. For instance, if the user has accidently burned his/her hand while cooking food, the app can be used to find out information on how to properly cool the hand and apply bandage. The app also helps in case of major emergencies like knee fracture. If the situation worsens, the patient can call 9-1-1, which is integrated within the app.
There are video instructions that make it easy for everyone to understand how to apply different procedures. All the details are within the app, so it can even be used without internet connectivity. First Aid is on iOS and Android.
2. Medscape
Medscape has been developed by WebMD. It's one of the leading apps that are used by healthcare professionals. The app presents updated medical news and evidence-based disease reference, and the content is reviewed and written by a team of over 7700 professionals, so users get current information all the time. The reference material can be downloaded and accessed offline. The content can be e-mailed to contacts, and users also have the option to share on Facebook.
There are over 600 videos showing step by step videos, 129 medical formulas, integrated dosing calculators and drug interaction checker. Medscape is available for both iOS and Android users.
3. VisualDx
VisualDx has been created by Logical Images. The app can be used to generate differential visual diagnosis for different skin care conditions. It's a point of care tool that contains over 18,000 images. Users can use the 'Build a Differential' feature offered by the app to input patient's specific data in different entry fields which include occupation, social history etc. The app takes the data and presents the diagnosis based on the matching of findings using display high-quality images.
VisualDx also provides images for strains. The visual conditions can be used to speed up the diagnosis process of diseases the app is able to detect. It's available for both iOS and Android.
4. Calculate
QxMD is the developer of Calculate. It's a next-generation medical calculator. The purpose of the app is to highlight tools that are used for treatment and diagnosis. Apart from assisting the user in calculating numbers, it helps acts in decision making. The app acts smartly and adapts to the clinical practice described by the user. It comes with an elegant and sleek interface.
The content featured in the app includes guide treatment for cardiovascular and other diseases. The calculator is used for body mass index, MDRD, and other health conditions. Calculate is available for both iOS and Android.
5. AirStrip Cardiology
AirStrip Cardiology was named as one of the best medical applications by Apple. It has been developed by AirStrip Technologies. The app allows monitoring of cardiac patients by cardiologists from remote and distant locations. It relies on mobile transmission to send ECG reports and particulars of patients to consultants in far of locations.
The reports and data can be used by consultants and they can give remote treatment to the patients. It's available for iOS.