Stepping out of the Apple shop with your brand new iPhone in your hand and want to experience it to the fullest. For that you need to choose the best apps. Well, as you all know there are over 500,000 apps waiting for you to install them on your phone. Many of the bests are free of cost.
The more apps you download the more you can do with your phone. But picking the best and the most effective ones is a tiresome and time consuming task. So you need to find a way to get the most effective and user friendly apps. And I think you'll find this following list of 5 cool and useful apps very helpful.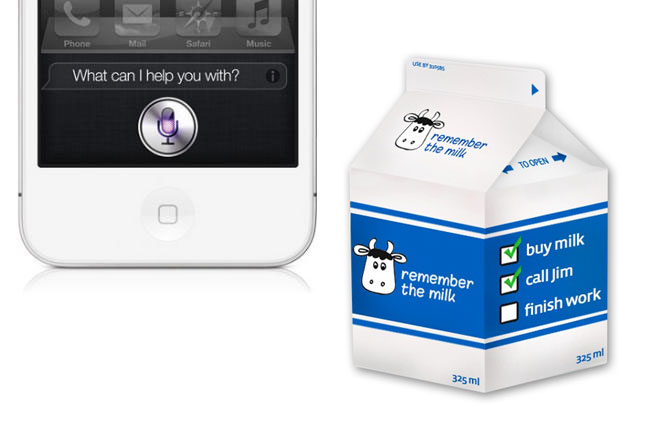 Remember The Milk: It doesn't matter where you work or too young to work. To keep track of your day to day tasks 'Remember The Milk' is the best app for you. It's easy and quick.
This smart app allows quick task entry and 4 different sorting systems to let you pick the one that suits you best. Other features like Google Calendar notification, RSS, voice command etc. makes it a great motivational tool. With iCloud get your to-do-lists on your every Apple device.
Google Mobile App: A must have app that has the solution to almost problem you can have. I don't think that I have to say much about this particular app. It's handy and fast and free of cost. All Google services just one touch away. Answer to any question is just seconds away. Address, Phone numbers, Maps anything you name it. Its good voice recognition system makes it very easy to use. Get it now.
CardMunch: This is an app that every professional and businessman should get their hands on. It's smart, quick and well organized.
Everyday people exchanges millions of business cards. Using photo scan CardMunch allows you to get boxes of business cards into your iPhone 4S easily and quickly. Once you have uploaded the card, you'll get everything there's to know about the person behind the card.
Around Me: 'Around Me' is another app you'd definitely want to have on your iPhone 4S. Built-in GPS shows your current location and lists of local stuff like gas stations, banks, restaurants and even the nearest Apple stores. The app hasn't got the perfect accuracy but you'll get a good idea about the location of your destination.
Find My Friends: Want to know where your friends and folks are right now? Then install Find My Friends on your iPhone 4S. This app uses both GPS & GLONASS.
You can see where they are and so can they. You can also choose who to follow, of course, with their permission and be followed by whom. Setup meetings and get together easily, check on a friend who's running late. Festivals and hugely crowded places are another major use case.
There are plenty other apps available for iPhone 4S for you to enjoy. Check them out and get the most out of your phone!
This guest post was written by the Computer Too Slow website, which specializes in computer related advice and reviews such as this registrybooster review. Come see us, when your slow computer is getting on your nerves!