As technology has grown tremendously in the last five years, a bunch of TV's sporting interesting features have come and gone. Among the different technologies that were introduced, LED seems to have stayed for long. LED TV's are not completely different from LCD TV's. In fact, they are only LCD TV's backlit with light emitting diodes (LED's). Providing brilliant colors and excellent viewing angles, these TV's are here for the long run.
Here are the 5 best 40 inch LED TV's available in India that you can get your hands on.
Sony BRAVIA KLV-40R562C
This is the best LED television that you can buy in India now. With Clear Resolution Enhancer technology, the TV is able to produce images of very high quality. A 1080p full HD screen lets to enjoy your favourite movies at the comfort of your home. The wide viewing angle makes you enjoy the action from any corner of the room. It has Dolby Digital and Dolby Pulse for wonderful reproduction of audio.
Coming with the television are in-built woofers which give you a rich and powerful bass. Also on board are in-built WiFi for media sharing, a mobile connector and options for screen mirroring. You can buy this trend-setting LED TV for a discounted price using ebay coupons on Ebay India.
Samsung 40JU6670
If price isn't a factor that bother you, then you can go for the Ultra HD (4K) television from Samsung. This is a smart television with 4 HDMI ports and 3 USB ports. The virtual surround experience from DTS surround sound fills the entire room. The smart abilities of the phone include face recognition, voice control and motion control. You have apps and have the option of inserting a dongle to browse using your TV.
Other features include TV to TV and TV to computer mirroring and easy file transfer using Connect Share. There are also a lot of sensors in-built to give a wonderful experience. The TV is available on online retailers like Amazon India and Flipkart.
Panasonic TH-40C400D
A perfect addition for a complete entertainment experience, this LED TV has the ability to work even without a stabilizer. Thanks to the build of it which makes the TV stable to lightening, humidity and dust. It comes with built-in games that are fun to play for hours. It has a media player, a Dot Noise Reduction feature, HDMI and USB connectivity.
The television is up for grabs on shopping websites. Use snapdeal coupons from CashKaro.com and save money in the form of cashback when you purchase.
Videocon VJU40FH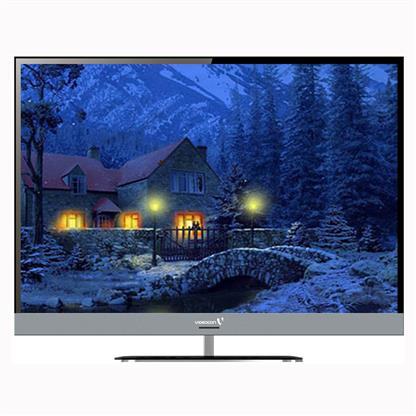 This complete package from Videocon is a worthy addition to the list. A full HD screen with mega contrast ratio provides a crystal clear display. Value additions like in-built Strata speakers which can produce music modes like bass and tremble are wonderful.
Videocon VJU40FH comes with 2 HDMI ports and 1 USB port. Considering the price in which these features are offered, it is a go-ahead for a budget buyer.
Vu 40D6575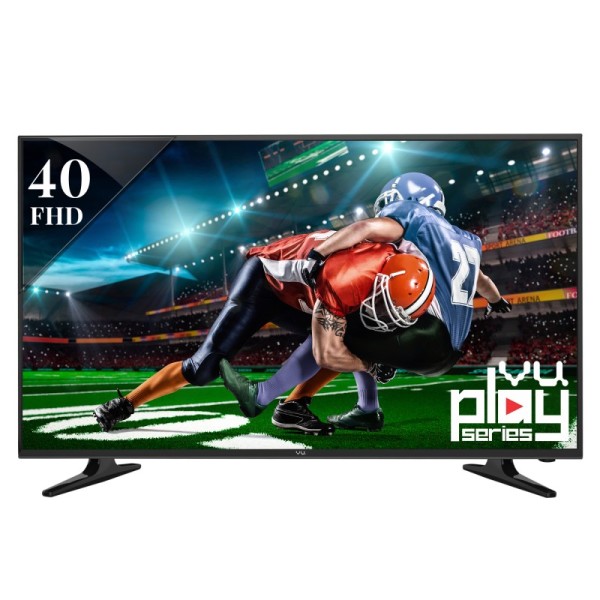 The cheapest among the list, yet one of the most powerful – Vu 40D6575 offers features and performance that are in-par with pricey models from other brands. The Digital audio output from this TV is extremely pleasant to hear. There are two ports each for the HDMI and USB connections. With headphone connectivity feature, you can be rest assured that your family is not disturbed when you catch that late-night movie.
The Vu 40D6575 also supports wide viewing angles and a full HD resolution. The Pinch Thin Frame and Micro Len Optical design add the oomph factor to the television.